How to Boost Home Security and Safety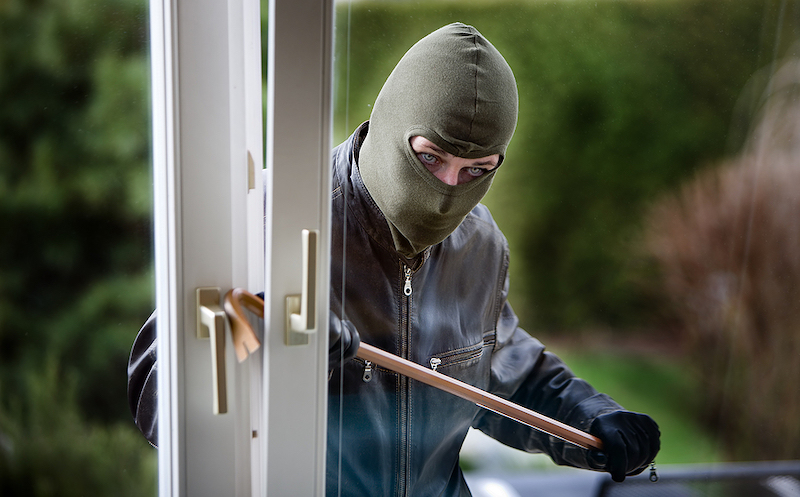 There are plenty of logical reasons to improve home security and safety, including:
According to the FBI, a burglar strikes every 25.7 seconds in the US. That means more than 3,300 homes are the victim of burglars every day. The average loss is close to $3,000.
Insurance may help replace stolen goods, but the sense of violation will remain. And some stolen items may be impossible to replace.
Counter-intuitively, FBI statistics show that 51% of all reported burglaries occurred in the daytime compared to 32% at night. Renters are almost twice as likely to be burglary victims than homeowners, according to the US Bureau of Justice.
The real estate site Redfin recently featured City Building Owners Insurance in the article "Experts Share Ways to Fortify your Home without an Alarm." (We shared a tip on defensive landscaping.) Below are more best practices for deterring criminals.
Don't Invite Burglars
Burglars see opportunity when you post about your vacation, out-of-town trips or upcoming events you plan to attend on social media. You might as well post a sign that says, "No one's home, so come on in." Post your vacation photos and graduation party highlights when you get back home.
Make your home look occupied when you're away, especially if you'll be gone for days or weeks. Use timers or smart bulbs to turn lights off and on at night. Have someone mow your lawn and take in your mail. Don't advertise your empty home. If you'll be gone a long time, have someone house-sit or park their car in your driveway.
Take Steps to Protect Your Home
Burglars tend to look for houses that are vulnerable. Bushes that hide someone trying to break in a door or pry open a window are an invitation. So is a key "hidden" in an obvious place. If your locks are flimsy or cheap builder-grade units, upgrade to something sturdier.
If you're not the first owner, change the security codes on garage doors or door keypads as soon as you move in. Surprisingly, studies show that up to half of all homeowners don't change or rekey the locks when moving in. Who knows how many spare keys the previous homeowner handed out to family, friends or neighbors?
Home security systems are widely available for far less than the losses from an average burglary. Systems range from simple Do-It-Yourself options to comprehensive, professionally installed systems with heat and motion detectors, and everything in-between. Some can also include sensors that communicate alerts of fires, glass breakage, floods and other potential disasters. See more about how remote monitoring can help secure your home. Even an outdoor security camera or lights with motion detectors can scare off potential burglars.
One tip when it comes to home security systems: When a home is burglarized, alarm companies immediately market to neighbors, reasoning that people fear the same thing will happen to them. Don't grab the first postcard you get from an alarm company. Do some due diligence to discover what security strategies will work best for your needs and give you peace of mind.
And if you have items that are irreplaceable or have a lot of emotional meaning, think about buying a home safe that's bolted down or too heavy for a thief to carry.
Seek Home Safety Help from Experts
In many areas, the police or other government agency may do free or low-cost home security audits, or provide unbiased checklists for a do-it-yourself audit.
One strong ally that can also provide peace of mind is insurance. Whether own or rent your home, insurance to protect your possessions is easy to obtain. You can also buy riders for specialized items, such as jewelry, furs, guns or collectibles, which typically aren't covered in a standard homeowners' or renters' policy.
A knowledgeable insurance broker or agent can help you find the policy that's best for you, as well as potential savings by having more than one type of insurance policy with a single company.
We hope this article helps you exercise extra precautions to improve your home's security and safety. If you have any questions about home insurance or your current insurance policy, or if you would like a free insurance review, please call us at 877-576-5200.