How to Insure Your Home When Selling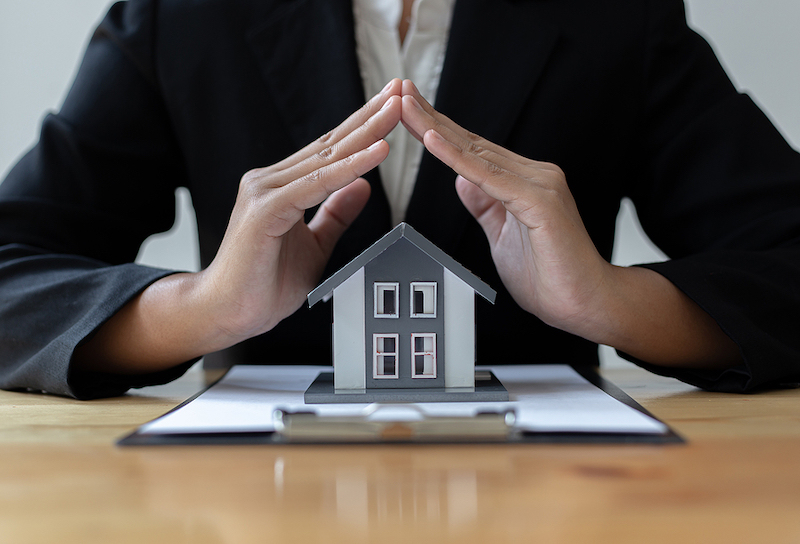 Your house is for sale, and real estate agents and prospective buyers are trooping through it. Maybe you've already moved, and your home is vacant.
Are you insured if one of those prospective buyers slips and falls? What if they damage or steal something? Or what if your vacant home is damaged or vandalized? And when should you cancel your homeowner's insurance policy?
It's natural not to want to pay for insurance any longer than you have to, especially if you've settled on your new home and haven't sold your old one. It's also natural to assume that your existing policy will cover your home, whether you're still living in it or have already moved out. But making assumptions is never a good idea when it comes to insurance.
When You Move Out, So Does Your Insurance
If you're still living in your home, your homeowner's insurance provides the same coverage for liability, theft or vandalism whether your home is for sale or not. If a prospective buyer is injured while touring your home, your existing policy still applies.
Once you've moved out, the situation changes.
Most insurance policies will continue to cover your unoccupied home for some amount of time, usually 30 days. Some may drop coverage for specific perils, such as glass breakage or vandalism. Other policies may cancel coverage completely.
From the insurer's point of view, an unoccupied home is riskier, which is why a standard homeowner's insurance policy will no longer apply. With no one home to deter thefts or report damage, the odds of a potentially expensive claim increase.
Insuring an Unoccupied Home
An insurer won't know that your home is unoccupied, so you won't receive a notice that your coverage is in danger of lapsing. It's up to you to contact your insurer, agent or broker to get the coverage you need. Chances are, it will cost more than your existing homeowner's insurance policy because of the insurer's additional risk. If your current insurer doesn't offer coverage for your unoccupied home, you'll have to switch insurers.
What's the Difference Between Unoccupied and Vacant?
Insurance companies treat unoccupied and vacant houses differently, often with different insurance rates.
A home is classified as unoccupied when it's ready to be used as a residence. It has furniture, and utilities are set up.
A home is typically considered vacant when it doesn't have personal property contained with it. Often, utilities have been turned off.
The insurer, not the owner, will make the determination as to whether a home is unoccupied or vacant, and estimate the costs of insurance accordingly.
When You Need Unoccupied/Vacant Home Insurance
Most people don't realize it, but the same insurance situation generally applies if your home is unoccupied for any reason. Unless someone is staying in your home while you're away, that six-week European tour could cause your insurance coverage to lapse. In fact, there are several situations that can trigger the need for unoccupied/vacant home insurance:
You've purchased your home, but won't move in for several weeks.
You're often traveling for weeks at a time.
You've moved out while your home is being remodeled.
You've moved into your new home, and the buyers haven't settled on your old home yet.
You'll be in the hospital or elsewhere for weeks for medical reasons.
You own a vacation home, which you only visit a few times per year.
You're renting out a home and are in between tenants.
Again, your insurer won't know you're in the hospital or on an extended business trip. As a result, he or she can't inform you that your insurance coverage is in danger of lapsing. It's up to you to keep your insurer, agent or broker informed whenever your home will be unoccupied or vacant for more than a couple of weeks.
It's better to pay for a few days or weeks of extra insurance coverage than discover after filing a claim that your losses aren't covered.
If you have any questions about homeowners insurance or your current insurance policy, or if you would like a free insurance review, please call us at 877-576-5200.