When to Budget for Major Home Expenses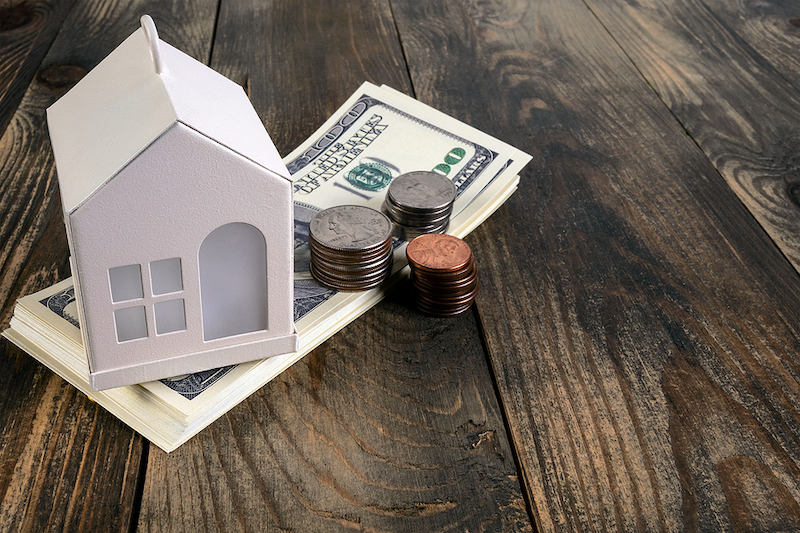 How long is your roof going to last? When should you budget for a new furnace? How much should you expect to spend on repairs and maintenance every year? What will insurance cover?
Every situation is different, and the averages can't predict your expenses. But an understanding of the lifespan of various components of your home can help you prepare and budget for potential major expenses.
Is Your Home a Zoo or a Library?
Do you live alone and do a load or two of laundry every week? Or is your home filled with an active family that's always opening the refrigerator and running the dishwasher? A quiet home with little activity takes much less of a pounding than one with an active family running around.
We think of appliances as lasting a certain number of years, but heavy or light usage can shorten or lengthen an appliance's lifespan. Likewise, harsh sun or frequent storms can take a toll on a roof and require replacement sooner.
Older homes also tend to require more repairs and maintenance, so adjust these averages and budget based on your own situation.
How Long Do Appliances Last?
In surveys, homeowners say they expect major appliances to last an average of 10 years. While manufacturers generally agree, Miele and Sub-Zero/Wolf say their appliances should last for 20 years; Speed Queen claims 25.
Different surveys vary, but this is how many years, on average, major systems and appliances tend to last.
Air Conditioner, Central: 10-15 years
Air Conditioner, Room: 10 years
Clothes Dryer: 10-18 years
Clothes Washer: 8-16 years
Dishwasher: 9-10 years
Freezer: 11-20 years
Furnace, Electric: 15 years
Furnace, Gas: 18 years
Furnace, Oil: 20 years
Garbage Disposal: 12 years
Heat Pump: 16 years
Microwave Oven: 5-10 years
Range, Electric: 13-20 years
Range, Gas: 15-23 years
Range Hood: 14 years
Refrigerator: 13 years
Trash Compactor: 6-12 years
Water Heater, Electric: 11 years
Water Heater, Gas: 10 years
Water Heater, Tankless: 20 years
This doesn't mean that those years will be trouble-free since many appliances need repair during their lifetime. The rule of thumb: When the repairs run more than half the cost of replacement, it's time for a new one.
How Long Do Home Components Last?
More variables come into play when estimating the lives of roofs, windows and other parts of a home. Here are some general guidelines.
Carpeting: 8-10 years
Decks, Wooden: 20 years
Floors, Marble/Slate/Granite: 100 years
Floors, Vinyl: 50 years
Floors, Wood: 100 years
Garage Door Openers: 10-15 years
Roofs, Asphalt: 20 years
Roofs, Fiber Cement: 25 years
Roofs, Slate/Copper/Clay: 50 years
Roofs, Wood Shakes: 30 years
Windows, Aluminum: 15-20 years
Windows, Wood: 30 years
Budgeting for Home Repairs and Maintenance
The easiest way to extend the lives of everything in your home is regular maintenance. Vacuuming carpets and cleaning refrigerator coils may not be your idea of a fun time, but cleaning, oiling and adjusting can add years to the lives of your appliances. So can addressing small problems before they become big ones, such as nailing down or replacing shingles that are starting to curl before your roof leaks.
Experts advise budgeting 1-2% of the purchase price of your home every year for regular repairs and maintenance. A $400,000 home, for instance, would come to $4,000-$8,000 annually. That number will drop if you're handy and can do some or most of the work yourself.
Will Insurance Pay for It?
A traditional homeowners' policy won't cover repairs or replacement costs due to wear and tear. If your roof is damaged by a hailstorm, your insurance company will probably pay for the replacement. If your roof is worn out after 20 years, probably not. When your dishwasher or refrigerator finally gives up the ghost, the cost of a new one is your responsibility.
Many companies sell home maintenance policies/warranties to provide peace of mind by covering all or most of the cost of major repairs or replacement of appliances and home components.
There are dozens of home protection/home warranty plans. In some areas, sellers will offer one as an incentive to potential buyers. The plans vary widely, and typically require an annual fee. Before purchasing one, carefully research plans and costs, as well as complaints and the provider's reputation.
One last bit of advice: Discuss any upgrades with your insurance partner to make sure you have the right coverage level and to benefit from available discounts.
If you have any questions about your insurance coverage or would like a complimentary review of your existing policies, please call us at 877-576-5200.