New York's 'Indoor Allergen' Law: What Landlords Need to Know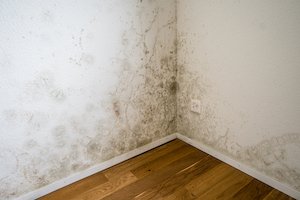 New York's Local Law 55 of 2018 created additional obligations for owners of multiple dwellings (3+ units) when it comes to pests, molds and other allergens.
Owners must perform annual inspections of all units and common areas for indoor allergen hazards, such as pests (e.g., rats, cockroaches, mice) and mold. Landlords also need to respond to tenant complaints or inspection requests.
Other requirements include the following:
Integrated Pest Management
To improve tenant satisfaction (and possibly save on insurance premiums), building owners should practice Integrated Pest Management (IPM).
Traditional pest control typically means applying pesticides. IPM goes beyond that by making your building(s) less hospitable to pests by:
Fixing leaks
Patching holes and crevices
Controlling/Maintaining garbage areas
Depriving pests of basic necessities (e.g., food, water, shelter)
If you're thinking of taking the DIY route, be aware that New York State law specifies that only a licensed professional can apply pesticides in a multi-family building. This means that landlords and property managers have two options:
Hire a Pest Management Professional (PMP)
The NYC Department of Health offers guidelines for choosing a PMP.
Mold Prevention
When it comes to preventing mold, the key is controlling moisture. Humidity, condensation and leaks can all increase the chances that mold will appear and spread.
A good starting point for preventing and mediating mold in commercial properties is this information from the Environmental Protection Agency.
Home and building owners in New York City should be aware that mold is often excluded from homeowner and building insurance policies. So the best way to protect that Brooklyn brownstone is to prevent mold in the first place.
Indoor Allergen Hazard Penalties
The New York City Department of Buildings (DOB) issues violations for non-compliance with Local Law 55. Fines vary, depending on the specifics of the infraction(s), but can be as high as $10,000 per incident. Upon correction of cited hazards, a licensed professional must provide a Certificate of Correction for submission to the DOB.
Pest Violations
Dwelling units or common areas found to have mice, rats and/or cockroaches will receive a Class C (immediately hazardous) violation.
Buildings with 5 or fewer units: $50 per violation per day
Buildings with more than 5 units: $50-$150 per violation, plus $125 per violation per day
All other pest infestations will receive a Class B (hazardous) violation.
$25-$100 each, plus $10 per violation per day
Mold Violations
Inspections that identify the presence of mold require assessment by a New York State licensed Mold Assessor and remediation by a separate Mold Remediator, also licensed by New York State.
Less than 10 square feet of visible mold per room will incur a Class A (non-hazardous) violation.
If the visible mold in a room equals or exceeds 10 square feet, the violation will be classified as either Class B or Class C.
If you have additional questions about improving your property profile or your current insurance policy, please call us at 877-576-5200.