STEP 2. CONNECT
Tell us about your property needs.
STEP 3. SAVE
Give the green light. We handle the rest.
Find out how much you can save
Reduced Insurance Rates, Increased Protection
Many clients who switch to us receive the same insurance coverage for lower premiums. Others receive even better protection for similar premiums.
We've specialized in insuring New York area real estate for more than 45 years. At the end of the day, we don't sell an insurance product; we offer a better service experience.This approach seems to be working: more than 90% of our customers stay with us, year after year.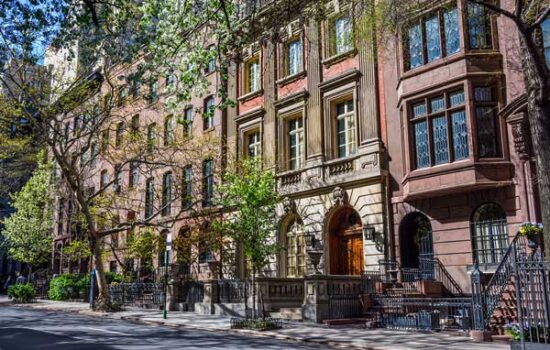 Safeguard your real estate investment and your income stream with a customized landlord insurance policy. Request a personalized quote that includes the following:

Full replacement costs
Pays the amount required to repair or replace the damaged property today, without deducting for depreciation

Liability protection
Covers legal and medical costs if a tenant or visitor is injured on the property and sues you

Loss of rents
Replaces up to 12 months of rental income if a covered peril forces tenants to vacate the premises

Ordinance or law
Provides additional funds to pay for the cost of complying with current construction codes

Water backup
Protects against water backup from the sewer system in your building (a common problem in NYC!)
As an independent broker, we recommend the insurance company and policy that best meets your needs, at the best price.
What Our Clients Say
Stu gave us good premiums, good coverage, and he was able to sit down and tell me what coverage I needed and what I didn't. We've been with Stu for three years now, and pricing has remained consistent. I've saved at least 20%. I'm very happy with Stu, and I told him he can't retire.
Thank you very, very much for the great deal. When we learned our insurer was abandoning the market, the immediate thought was "big increase." Instead, we are getting a much better price for the same coverage.
Excellent!