Do You Have Force-placed Insurance on Your Property?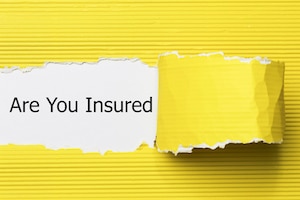 Unless you purchase a property with cash, you need insurance. We're not talking about the importance of protecting yourself against sudden loss. (This "need" applies whether you own your property outright or not.) If a bank or other lender is involved, you must insure the property to protect their financial investment. Otherwise, the bank or lender will take out a policy on your behalf. Such policies are known as force-placed (aka bank-placed) insurance. Other names include creditor-placed, lender-placed or collateral protection insurance. Lenders take this action to protect their interests if the property owner's insurance policy has lapsed, is canceled, or is deemed insufficient. For example, if the home sits in a flood zone, a lender may force-place flood insurance on the property if they don't think the owner's policy provides sufficient coverage.
The bank or lender buys the insurance policy on your property, and you pay the insurance premiums. However, you receive no protection.
These policies only cover the lender's investment. They typically do not cover your personal items, and they don't include liability protection. Plus, force-placed insurance policies usually cost much more than a policy that you secure—one that actually protects your interests.
Need to Replace Force-Placed Insurance?
If your lender has force-placed insurance on your property, you should receive a notice to this effect. You should replace this policy as soon as possible by contacting an insurance carrier or broker. Chances are, you'll be able to buy a policy that protects you and your property for significantly less money.
You'll want to provide proof of the new insurance policy to your bank or lender as soon as possible. (Of course, the right insurance partner can take care of this task for you.)
Do you have a force-placed insurance policy on your property? Call our office at 877-576-5200. We can provide you with a prompt insurance quote and make the policy transition quick and painless.