NYC Electronics Recycling: Solutions for Buildings of All Sizes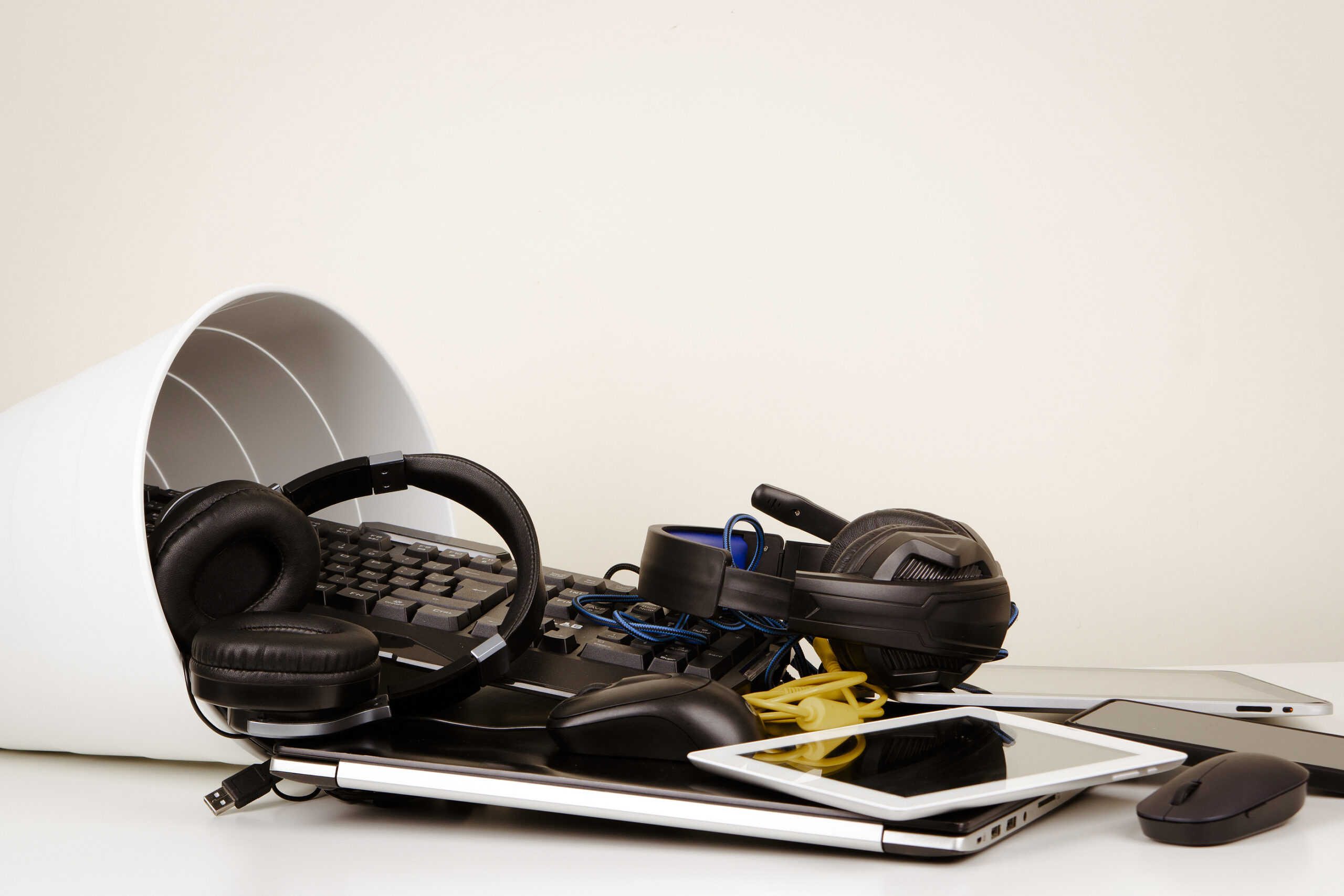 Electronic devices represent the largest, fastest-growing component of hazardous waste sent to landfills, and New York City prohibits residents from disposing of electronics in the trash.
Thankfully, the city offers options for building owners facing the challenges of NYC electronics recycling.
Buildings with 10+ units. For building owners with 10 or more units, the NYC Department of Sanitation (DSNY) partnered with Electronic Recycles International (ERI) to offer e-cycleNYC. With this free and convenient service, electronics are recycled domestically using the strictest available industry and environmental standards. Data on electronics will be erased as part of the recycling process.
Buildings with <10 units. Building owners who operate smaller properties can drop off electronics at a number of participating retail stores or at DSNY-hosted SAFE (Solvents, Automotive, Flammables, and Electronics) Disposal events.
Buildings with 10+ Units: e-cycleNYC
e-cycleNYC accepts the following working and non-working items:
TVs
VCRs, DVRs and DVD players
Cable and satellite boxes
Video game consoles
Computers: including small servers, monitors, laptops and peripherals (e.g., keyboards, hard drives, mice, etc.)
Printers/scanners
Fax machines
Small electronics: including tablets, mobile phones, MP3 players
Note: Appliances, batteries and light bulbs are NOT accepted.
When you enroll, DSNY will visit your property to discuss how e-cycleNYC will work best in your building. The program offers three service options, depending on building size and type:
Room clean-outs for buildings with 10 or more units. Buildings store electronics in a secure, enclosed area before pick-up.
Storage bins for buildings with 50 or more units. Buildings store electronics in a locked bin provided by e-cycleNYC. Two sizes are available.
Outdoor electronics recycling events for buildings with 250 or more units. Buildings work with e-cycleNYC to schedule outdoor electronics recycling events for building residents.
For more information or to enroll in e-cycleNYC, submit an application online.
Buildings with <10 Units: Convenient Drop-Off Locations & Events
If your building does not meet the requirements for e-cycleNYC, set up a designated area in your building where residents can leave electronics they would like to recycle. You can then dispose of them in one of two ways:
Drop off electronics at a participating retail store. You can use this map to find a retailer near your building. Many of the pins mark the locations of well-known retail stores and organizations like Best Buy, Staples, Goodwill, and The Salvation Army.
Bring electronics to a SAFE Disposal event. These DSNY-hosted events are held in the fall and spring at various parking lots and community centers in all five boroughs. You'll need to bring proof of NYC residency (a driver's license or utility bill) and drive a non-commercial vehicle to drop off electronics for recycling.
 free insurance review, call us at 877-576-5200.