12 Tips to Avoid Kitchen Fires (and What to Do if One Occurs)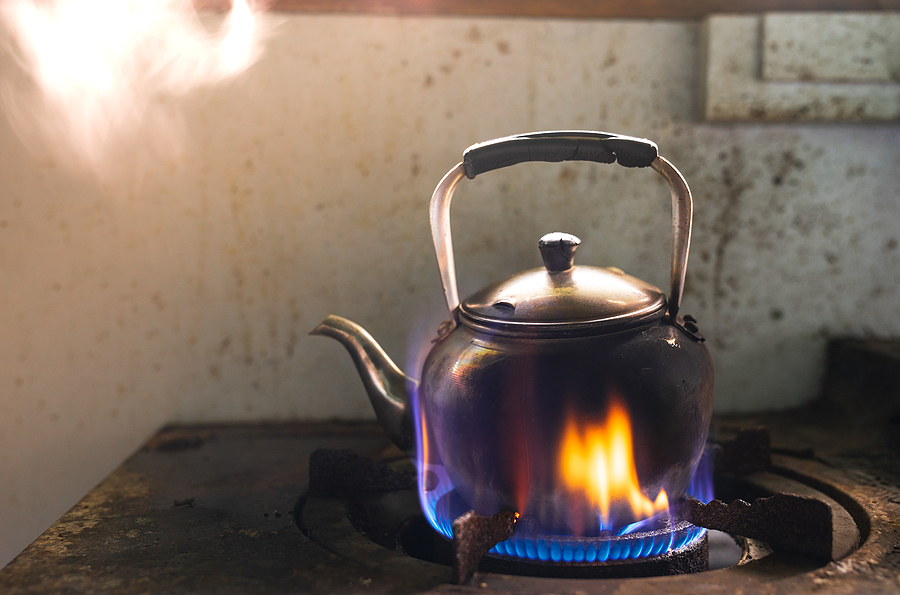 It isn't just sharp knives and overindulgence in cooking wine that makes kitchens dangerous places.  According to the National Fire Protection Association (NFPA), cooking fires are the leading cause of home fires and home injuries. From 2012-2016, the organization reported, U.S. fire departments responded to more than 172,000 such fires per year.
That's a sobering number. And the NFPA has more.
The Grim Statistics on Cooking Fires
Cooking equipment is the cause of 48% of home fires, 21% of home fire deaths, and 45% of home injuries.
Ranges or cooktops were involved in 63% of reported home cooking fires, 86% of cooking fire deaths, and 79% of cooking fire injuries.
One-third of those killed by these fires were sleeping at the time.
Unattended equipment is a factor in 32% of reported home cooking fires and in 45% of the associated deaths.
The most fires due to cooking occur on Thanksgiving, followed by Christmas Day and Christmas Eve.
Electric ranges, the statistics show, pose a higher risk of cooking fires than gas ranges. Although clothing rarely is the first item to catch on fire (less than 1% of the time), burning clothing was the cause of 15% of all home cooking fire deaths.
And if you're reluctant to dial 911 for a cooking flare-up, consider this: More than half of all non-fatal cooking fire injuries occurred when people tried to fight the fire themselves.
It's Not All Unwatched Pots
Kitchen fires involve more than hot stuff on the stove. Appliances, both large and small, can be the sources of fires as well. Short circuits, overheated extension cords, and ungrounded (two-prong) outlets and adapters have also been blamed for kitchen fires.
A Dozen Kitchen Fire Safety Tips
Be safer with these tips from Traveler's Insurance and LoveToKnow.com:
Never leave the kitchen when you grill, broil or fry.
Use a timer so that you don't forget you're cooking something (until you smell it burning).
Clean ovens and stovetops regularly to remove oil, grease and other flammable materials.
Keep flammable items—such as potholders, paper towels, wooden spoons and towels—away from the stove.
Don't leave packaging, especially paper packaging, near the stove. (This includes pizza boxes.)
Inspect power cords on appliances regularly and replace if worn or frayed.
Never use adapters to for three-prong plugs and two-prong outlets: have older, two-prong outlets rewired.
Don't use extension cords with small appliances.
Completely cool small appliances before storing them.
Unplug small appliances when not in use.
Keep appliances clean and free from oil, grease, crumbs and other bits of food.
Check and clean stove hoods and filters regularly.
Of course, make sure a working smoke detector is located outside your kitchen (as well as a carbon monoxide detector if you have gas appliances). Keep a dry chemical fire extinguisher in your kitchen. And never put water on a grease fire because it will flare up. Instead, smother it with a pot lid, or use baking soda or a chemical (not water!) fire extinguisher.
Related article: Cooking and Kitchen Safety Tips
We hope you found this article on cooking and other kitchen fires helpful. If you any questions about fire safety and how that can affect your homeowners insurance, or would like a free insurance review, please call us at 877-576-5200.