Flood Recovery Guide: What to Do After a Flood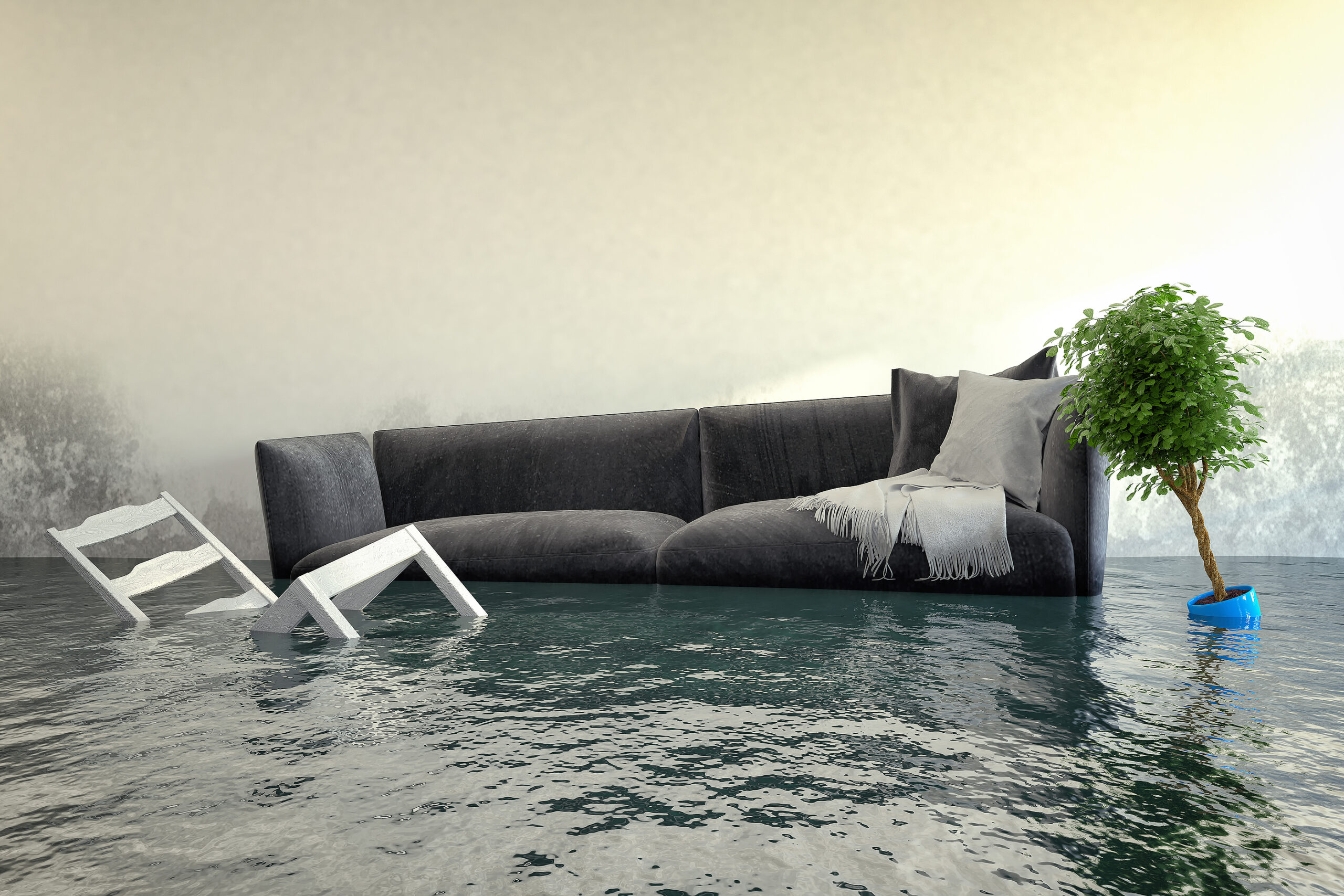 Floods often occur without warning, and the post-flood recovery process can be overwhelming. While we hope you don't experience a flood, we've created a flood recovery guide with resources assembled from the Federal Emergency Management Agency (FEMA), Centers for Disease Control and Prevention (CDC), Environmental Protection Agency (EPA), and past articles we've published to help you navigate the recovery process.
Filing a Flood Insurance Claim
When you return home after a flood, contact your insurance agent or provider to report the loss. Have your policy declarations page on hand during the conversation.
In the next few days, an insurance adjuster will contact you to schedule an inspection of your property. However, you'll need to complete several tasks inside your flooded home before the adjuster arrives.
Entering Your Home After a Flood
Make sure that local authorities have advised that it's safe to reenter your home. Then, do the following to ensure you can move around safely inside:
Turn off the electricity. If you have to stand in floodwaters to shut off your home's electricity, call an electrician to shut it off for you. Never turn the power on or off while standing in water.
Turn off the natural gas. If you smell gas (a rotten egg smell), turn off the gas valve and leave your house immediately. Notify your gas company or the local fire department and don't enter again until you're told it's safe to do so.
Open all doors and windows and wait 30 minutes before entering again. This step applies if the house has been closed up for several days. Let the house air out before you start working inside for longer periods.
Preparing for the Insurance Adjuster
Grab a device with a good camera and your home inventory, if you have one. You need to assemble some information for the insurance adjuster to help them prepare a claim estimate.
Note: Be very thorough with this step, but also act quickly. You'll need to work against the clock to prevent mold growth. If you have a few people with you, consider asking them to follow behind and start removing valuables once you're done with an area.
Here's the information you'll need to gather room by room:
Clear photographs and videos (i.e, good lighting and non-blurry) of the damage inside and outside your home before you move or touch anything.
The make, model, and serial numbers of large, damaged appliances like washers and dryers, water heaters, kitchen appliances, TVs, computers, etc.
Samples of damaged building items like flooring, carpet, wallpaper and drapes.
Minimizing the Growth & Spread of Mold<
Both private and government-issued flood insurance policies will not cover mold damage if the policyholder has not taken reasonable action to prevent the growth and spread of mold. Mold spores begin growing around 24 to 48 hours after a flood event, so it's important to work quickly and carefully to remove flooded contents and supplies.
Move valuables and salvageable materials to a location where they can dry quickly. Throw away flooded and contaminated items, especially items that could pose a health hazard if exposed to airborne mold spores, including:
Perishable food items
Upholstered furniture
Curtains
Clothing
Pillows and bedding
Rugs and carpets
Use fans and dehumidifiers to remove excess moisture inside. Position any portable generators outside your home to prevent carbon monoxide poisoning, and empty dehumidifiers of water every 4 to 6 hours or when full.
What to Expect When Working with Your Insurance Adjuster
When the insurance adjuster arrives, they'll show you their company ID and Flood Control Number. They'll also provide their name, phone number and email address. Give the adjuster the information you collected so they can begin their initial inspection.
Once the inspection is complete, the adjuster will offer you a repair estimate. Review the estimate carefully. Your goal is to make sure the estimate fully reflects all of the visible damage.
If you find additional damage later, you can request additional payment by contacting your insurance agent, adjuster or provider.
Making Repairs After a Flood
Check for any damage to your home's electrical, plumbing and HVAC systems, and collect repair estimates from service providers. Contact your insurance agent or adjuster before signing any agreement for cleaning, remediation or maintenance.
You might not have to seek out local contractors yourself. Often, contractors will travel to neighborhoods after a disaster to offer repair services. No matter who knocks on your door, make sure the contractors you consider hiring are reputable (licensed, bonded and insured), experienced with repair work (not just new construction), and familiar with local permit requirements.
Keep copies of any invoices and estimates, along with other documents relevant to your claim, including information submitted to your adjuster, receipts, and bank statements.
free insurance review, please call us at 877-576-5200.