Preparing for Flood Season: What You Need to Know About Floods and Flood Insurance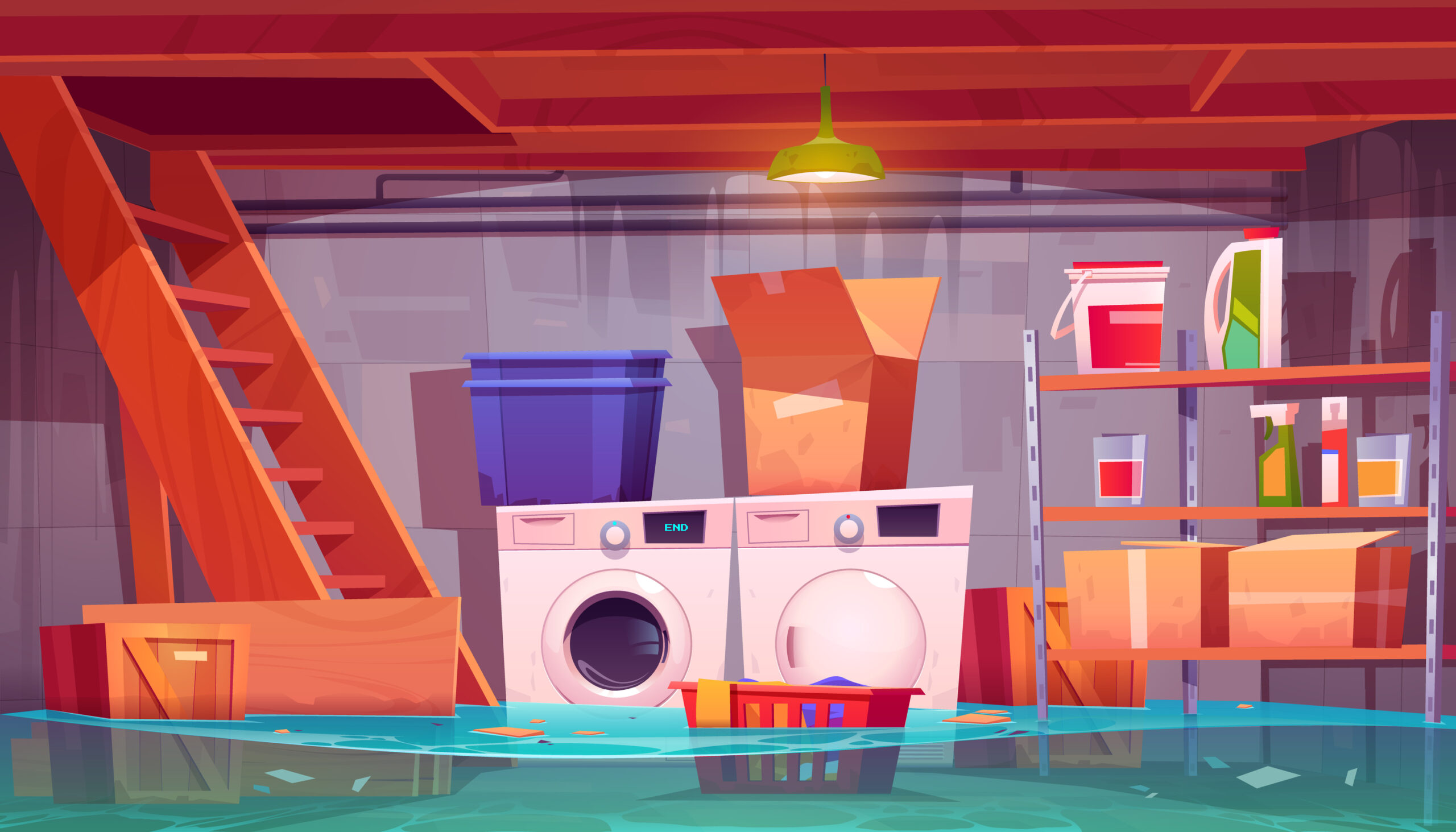 Here on the East Coast, the summer months not only bring people out of their homes to enjoy the outdoors, but it also brings hurricanes and floods. (The Atlantic hurricane season starts on June 1 and extends through November 30.)
The National Oceanographic and Atmospheric Administration (NOAA) predicts a 40% chance of a near-normal hurricane season, partly due to El Niño conditions, which tend to suppress hurricane activity in the Atlantic. As the Northeast has seen in recent weeks, however, hurricanes aren't required for floods, which caused 102 deaths in the United States last year and 46 deaths through July 2023, according to the National Weather Service. Floods are also a leading cause of property loss.
Here's how to help ensure that a natural disaster doesn't also become a financial one.
What is a flood?
Floods are defined very differently, depending upon whether the insurer is the federal government or a private company. There are two primary ways to insure against flood risk—government flood insurance and private flood insurance policies. (Both can be extended by excess flood insurance, a private product that increases policy limits.) Each has different definitions and coverage.
For federal flood insurance, the National Flood Insurance Program (NFIP), overseen by the Federal Emergency Management Agency (FEMA), defines a flood as:
"An excess of water on land that is normally dry, affecting two or more acres of land or two or more properties."
Although the government has maps that show the likelihood of flooding in every part of the country, floods can happen anywhere. Heavy rains recently caused the breach of two dams in central Michigan, and floods inundated thousands of homes. Because the area wasn't prone to flooding, very few residents had flood insurance. Homeowners insurance doesn't cover flooding, except in a few specialized circumstances. (For example, if a policy includes coverage for a sewer backup, the loss will be covered if the sewer backs up and floods the basement.)
Floods and hurricanes
Another thing you should be aware of when preparing for flood season is that hurricanes can also strike almost anywhere in the country. Homeowners whose homes suffer significant damage during a hurricane may not realize what their homeowners' insurance does and doesn't cover. Even policies that include storm coverage often limit or exclude flood coverage.
In some policies, damage caused by a hurricane, such as from high winds, may be specifically excluded. Deductibles may vary as well. Flood damage caused by a hurricane won't be covered by a standard homeowners policy.
Generally, the expenses of evacuating your home to avoid a pending hurricane won't be covered. But if your home isn't livable when you return, most policies will cover living expenses if you're forced to stay elsewhere.
Private insurers define flooding more broadly. In many cases, flood insurance can cover rapidly melting snow, excessive rain, a failing dam or levee, an above-ground pool that overflows, and even new, nearby construction that changes existing drainage patterns. Even if only your home is affected, private insurance will cover it.
What does flood insurance cover?
Flood insurance typically consists of two policies: one covers buildings, the other their contents.
Residential properties (1-4 families) can be insured for up to $250,000, and contents for up to $100,000. Commercial property owners can secure coverage for up to $500,000 on the building and $500,000 for the building contents. A waiting period of 30 days before coverage begins may apply in some circumstances.
Building coverage usually includes:
The insured building and its foundation
Electrical and plumbing systems
Central air conditioning equipment, furnaces and water heaters
Refrigerators, cooking stoves and built-in appliances such as dishwashers
Permanently installed carpeting over unfinished flooring
Permanently installed paneling, wallboard, bookcases and cabinets
Window blinds
Detached garages (up to 10% of Building Property coverage)
If more coverage for detached garage is needed, a separate Building Property policy is required
Detached buildings (other than garages) require a separate Building Property policy
Debris removal
Contents coverage typically includes:
Personal belongings, such as clothing, furniture, and electronic equipment
Curtains
Portable and window air conditioners
Portable microwave ovens and portable dishwashers
Carpets that are not included in building coverage
Washers and dryers
Freezers and the food in them (but not refrigerators)
Certain valuable items, such as original artwork and furs (up to $2,500)
Coverage is typically based on actual cash value; a knowledgeable insurance broker can help you obtain additional coverage.
What's not covered:
Damage caused by moisture, mildew or mold that could have been avoided by the property owner
Currency, precious metals and valuable papers, such as stock certificates
Property and belongings outside of an insured building, such as trees, plants, wells, septic systems, walks, decks, patios, fences, seawalls, hot tubs and swimming pools
Living expenses, such as temporary housing
Financial losses caused by business interruption or loss of use of insured property
Registered vehicles, such as cars, including their parts
Shopping for flood insurance
For flood insurance through the NFIP, rates are set by the government. Prices will be virtually the same at any insurance agency.
As mentioned above, other insurance companies, not affiliated with the NFIP, also offer flood insurance. Because those policies aren't administered by the federal government, pricing and coverage can vary. Homeowners can also purchase excess flood insurance coverage to extend the dollar limits of either federal or private flood insurance policies. Policy limits and deductibles can vary, depending upon whether the building is in a high-risk or low-risk flood zone.
Since government-issued flood insurance policies will be identical regardless of where they're purchased, choose an insurance broker/agent who offers excellent service. In the event of a question or a claim, you'll want a knowledgeable advocate who's on your side. For private flood insurance and excess flood insurance policies, talk to a broker/agent who has experience with flood insurance to get the best policy for your needs.
877-576-5200
or leave a comment below.