Home Improvement Projects That Offer the Best ROI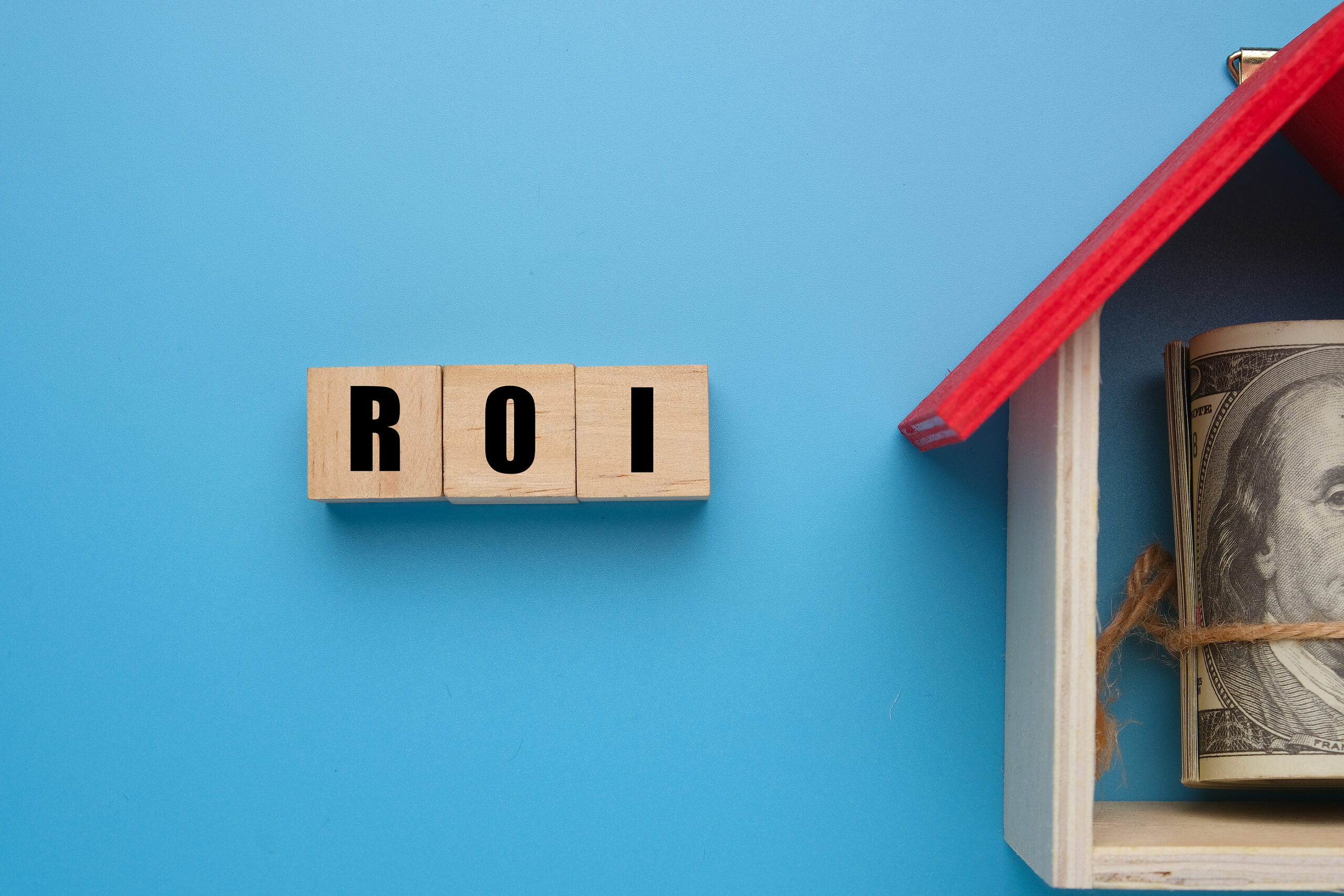 Whether you plan to sell your home or simply want the biggest bang for your home improvement budget, there are many projects that are worth the investment.  
Generally, the projects that offer the best ROI include those that improve the most-used areas (e.g., flooring replacement, kitchen and bathroom updates, etc.) or protect the home from hazards (e.g., roofing, siding or insulation replacement, etc.). Conversely, the projects with the worst return typically include luxury upgrades that aren't common in your neighborhood (e.g., in-home theater, wine cellar, paved backyard basketball court, etc.).  
Here's a breakdown of several projects that offer a solid ROI, using the "cost recovery" metric.   
Home Improvement Projects with the Highest ROI 
The best way to determine what home improvement projects offer the highest ROI is by looking at each project's average cost recovery when the home is sold.  
Every year, the National Association of REALTORS® (NAR) Research Group releases the Remodeling Impact Report. This resource includes the average cost recovery of the most popular projects, as supplied by real estate agents and housing experts across the country.  
We've listed each project's cost recovery along with a summary to help you decide which projects fit your needs and budget.  
Refinishing or Installing Hardwood Flooring
Cost Recovery 
Hardwood flooring refinish:

147% 

 

New wood flooring:

118%

 

 
Homebuyers generally prefer hardwood flooring over carpet, which collects hard-to-remove stains quickly and has a shorter service life. Hardwood floors (and vinyl plank floors) are durable, easy to clean, and look beautiful. If you'd like to install wood flooring but don't have the budget to replace all the floors, consider upgrading your living room and/or dining room only.  
Insulation Upgrade
Cost Recovery  
Any Insulation material:

100%

 
Heating and cooling costs are among the highest energy expenses in any household, and many homebuyers are interested in lowering their energy bills. Improving insulation is highly valued (especially in older homes) because it will positively affect the energy efficiency and habitability of the home for years to come.  
Kitchen Renovation or Minor Upgrade
Cost Recovery 
Complete kitchen renovation:

75%

 

Minor kitchen upgrade:

67% 

 
Kitchen update projects offer a high return on your investment and (most) don't require demolition. Several upgrades can make an immediate impact and take less than a week to complete, including painting the walls, installing new cabinet hardware, and replacing old appliances with stainless-steel models. You can change the look of your kitchen in about 2 to 3 weeks by refinishing your kitchen cabinets, installing new plumbing fixtures or replacing the countertops.  
Exterior Repairs and Replacements
Cost Recovery 
Roofing:

100% 

 

Garage door:

100%

 

Fiber cement siding:

86%

 

Vinyl siding:

82%

 

Vinyl windows:

67%

 

Wood windows:

63%

 

Steel front door:

63%

 

Fiberglass front door:

60%

 

 
The exterior of your home is the first thing people see, so exterior projects can go a long way in boosting curb appeal. Updates to the roofing, siding, windows and entry doors are also important because they improve the home's energy efficiency and make up the first line of defense against storm damage.  
Bathroom Updates 
Cost Recovery 
Bathroom upgrades, like kitchen upgrades, pay off because almost any update immediately improves the function of the space. Projects that homebuyers especially appreciate include replacing the showerhead, faucets, tub, toilet or vanity.  
Keep in mind that any home upgrades should be discussed with your insurance partner to ensure that you have the correct coverage. Certain improvements may qualify you for premium discounts.  
If you have any questions about homeowners insurance or would like a free insurance review, please call us at 877-576-5200.