How to Clear NYC Property Violations: Part II – DOB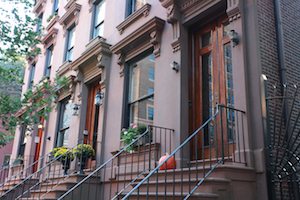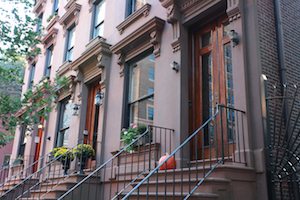 This article is the second in a series on resolving property violations in New York City. Click for Part 1 if you have not already seen it.

Building inspectors issue Department of Buildings (DOB) violations when property doesn't comply with the construction codes, NYC zoning resolution, and other laws and rules. Just like Environmental Control Board (ECB) Notices of Violation, open DOB violations can prevent an owner from selling or refinancing a property.
Identifying Open DOB Violations
The Property Profile Overview on the Buildings Information System shows the number of open ECB and DOB violations. This page appears when you enter an address on the Building Information Search screen. Clicking on the "Violations-DOB" link brings up the violation history for the property.
Open DOB violations do not have an asterisk next to the violation number.
Dismissed or closed violations have an asterisk, as well as a closure or dismissal date.
Obtaining Copies of Violations
The BIS publishes detailed information on certain DOB violations. For violations without detail, you can request copies of the violations noted below from the issuing unit. Information on other violation types is available from your borough's construction customer service counter or from the borough's Records Control Officer. (In each case, you'll need to provide the violation number from the BIS.)
Resolving Violations
Below are common DOB violations that affect residential building owners:
Fire Safety Violations
LL 16/84 – Report of Compliance with Local Law 16/84. Building owners need to notify the DOB of compliance with Local Law 16/84, which is a Fire Safety Code. Owners must use the Local Law 16/84 Form to indicate what work has been completed or partially completed to comply with the law.
DOB Façade Violation (LL 11/98)
Failure to File a Façade Technical Report (NRF) Violation. A Professional Engineer or Registered Architect needs to submit the outstanding TR6 form (LL 11/98 Technical Report Periodic Inspection of Exterior Walls & Appurtenances). In addition, owners need to pay any late filing penalties ($150.00 for every month past the filing deadline).
Failure to File an Amended Façade Technical Report Violation. First, the building owner needs to correct the  façade condition that resulted in an unsafe technical report. Then, a Professional Engineer or Registered Architect needs to complete and submit an amended TR6 form for DOB approval.
For questions about Fire Safety and Façade Violations, contact the Local Law Enforcement Unit, 4th Floor, 280 Broadway, New York, NY 10007, or call 212-566-5120.
DOB Boiler Violation (LL 62/91)
Failure to File a Timely Low Pressure Boiler Report. Owners need to submit an Annual Boiler Inspection Report (BO9 Form) within 45 days of boiler inspection date. In addition, owners must submit a copy of the violation with penalty payment by certified check or money order ($500 for buildings six stories or less).
For questions about Boiler Violations, contact the Central Inspections Boiler Division, 4th Floor, 280 Broadway, New York, NY 10007, or call 212-566-5048 or 212-566-5034.