How to Beautify a Property (While Staying Within Budget)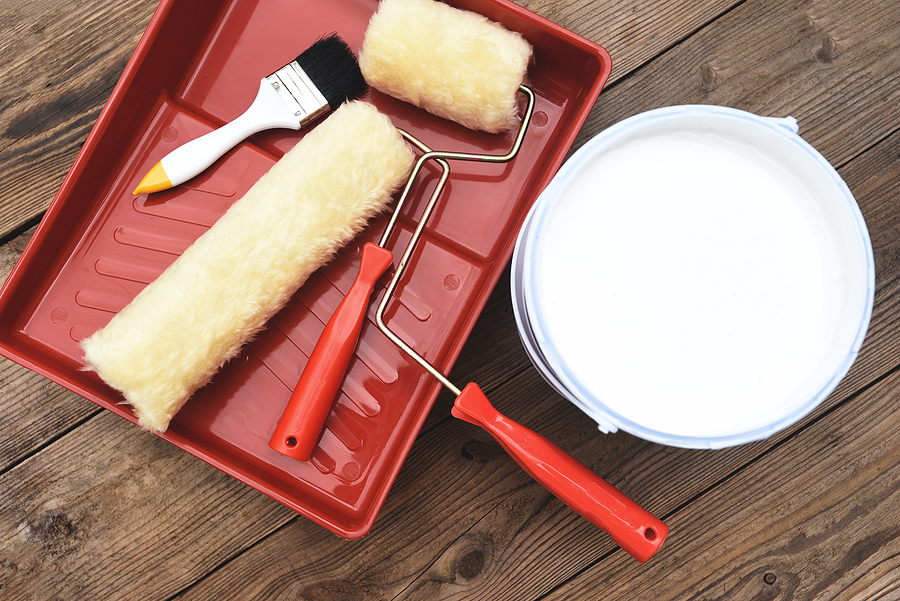 As a landlord or rental property manager, deciding on updates to attract new renters can be difficult—especially now, with higher costs for both labor and materials. Property improvements like plumbing and HVAC upgrades don't photograph well for thumbnails on online rental platforms.
Because the return on investment for trendy updates is unclear, landlords often delay aesthetic changes until it's time for heavy renovations.
However, you can make gradual, inexpensive updates to keep your property appealing. Consider these five ways to beautify your property without breaking the bank.
Stick to Neutral Paint Colors and Classic Accents
White, gray and beige tones on walls help make spaces look larger and brighter for short-term renters. These colors also provide blank canvases that encourage long-term tenants to see themselves living or working in the space.
If you'd like to use an accent color to help your rental stand out online, choose a classic color (e.g., red or blue) for staging pieces like furniture and accessories.
For both long-term and short-term rentals, sticking to neutral wall colors will make maintenance easier. You'll be less likely to experience color-matching issues after major drywall repairs, and shorter turnover between tenants will minimize lost rental income.
Polish the Bathrooms and Kitchen
Real estate agents frequently tell homeowners that "kitchens and bathrooms sell homes." The same wisdom applies to residential buildings and rental properties.
When a property's bathrooms and kitchen look clean, potential tenants assign it more value. Consider focusing on these two rooms for the highest return on investment.
Making bathrooms and kitchens look like new doesn't require a full renovation. The following tips can help you polish these rooms on a budget:
Re-caulk tubs and showers between tenants
Replace overhead lights with brighter LED bulbs
Scrub bathroom tiles and kitchen backsplashes with a grout brush
Change out light switches and cabinet knobs
Refresh ceiling fan chains, ventilation grates and plug covers
Pressure Wash Exteriors
Pressure washing your siding, fascia, roof and gutters not only boosts your building's curb appeal, but this inexpensive bit of maintenance also deters mold and mildew growth. Debris and grime attract moisture, which slowly seeps into your building's interior. You can protect your property from hidden leaks and keep the exterior appealing with a pressure wash once or twice a year.
Use Low-Maintenance Landscaping
Taking a strategic approach to the plants you use as permanent landscaping will help you keep the exterior well-maintained in every season. Here in the Northeast, incorporate more cold-hardy plants like Boxwood Plants and Boston Ivy. Plants like Frost Proof Gardenias, Blue Oat Grass, and Dwarf Alberta Spruce require minimal care and last all year round.
Replace Plumbing Fixtures
Systematically replacing plumbing fixtures helps update properties and refreshes a space for current tenants. Shiny, newly installed hardware also stands out in promotional photos and helps attract potential tenants.
Change out the showerhead, tub faucet, or sink faucet to freshen up a bathroom. In the kitchen, consider replacing a kitchen faucet, sprayer, and sink with stainless steel or another material that resists corrosion.
free insurance review, or if you have any questions about your homeowners or building insurance, call us at 877-576-5200 or post a comment below.