Hiring a Property Manager in the Greater New York City Area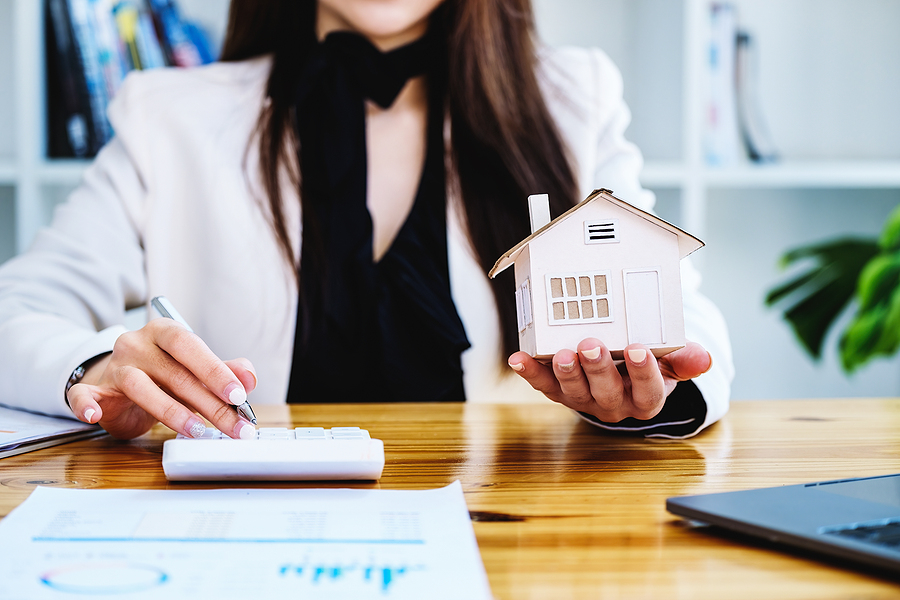 Owning and renting properties can be a lucrative business endeavor but remains a serious undertaking, regardless of location. An overwhelming amount of time and energy often goes into learning the ins and outs of a constantly evolving market. As a property investor, you want to maximize your profit and your time, while increasing the value of each property. It may be time to evaluate hiring a property management company to help with the heavy lifting that accompanies property ownership.
Working with a property management company can provide a turnkey solution to the responsibilities that come with owning and renting out property. Property managers can take care of anything from day-to-day responsibilities–such as rent collection, service/maintenance requests and the vetting of prospective tenants–to larger issues, like handling legal hassles. 
Outsourcing these tasks may not make sense to you on the surface, as you can manage most of these tasks yourself. In many cases, however, property management fees can actually yield an ROI through lower expenses and reduced vacancy rates. If any of the situations below apply to you, it may be time to look into potential partnerships with a property management company.
Managing Multiple Properties
Tracking rent payments, collecting late fees, updating building entry systems, and handling complaints, repairs and requests can quickly become a full-time job. And if you own multiple properties, multiply the time and responsibility. Relinquishing these responsibilities to a property management company will save you headaches in the long run, especially when it comes to handling these duties in a timely manner. 
Property maintenance laws vary from state to state, and keeping up with requests and complaints is often crucial in the success of your investment. In New Jersey, for example, landlords are required by law to have a warranty of habitability, which ensures that a property remains in a livable and comfortable state to those occupying the space. While this may seem like a no-brainer to a responsible homeowner and landlord, neglecting these responsibilities gives your tenants the right to withhold rent, to vacate the property without notice, and, in serious cases, to sue.
Keeping It Professional
In large cities like New York, landlords often live near the units they own and run. It's not uncommon for them to actually live in the same building as their units. For some, this may be an ideal situation, as you are readily available to address your tenants' needs and nurture a personal relationship with each of them as your neighbors. However, should any complications or pain points arise, the relationship could become strained and awkward. 
Having a property management company allows on-premises landlords to maintain a professional distance from each tenant. This keeps everyone on an even playing field and prevents issues from rising to a personal level. Property rental is strictly business, and having the buffer of a property management firm fosters a healthier, more professional and more effective relationship.
Owning Property Out of Town or Out of State
Often, property owners may not live in the city or state in which their property resides, making it difficult to keep up with the status of the building, the local rental market, and the laws of that area. Hiring a property manager with experience alleviates those worries as it is part of their job to keep abreast of the evolving state of the rental market in that area. 
This local contact is also crucial in finding the right tenants for your property, quickly. The means through which property management companies screen potential renters often results in better quality tenants to inhabit your property. You can rely on them to run extensive credit and background checks, and some may already have a pool of qualified applicants to choose from on a wait list. With extensive marketing capabilities and the availability to show properties 7 days a week, an established property management company can shorten turnover.
Local property managers should also have established relationships with maintenance companies or offer an in-house solution for general maintenance requests that arise, like a busted radiator or leaky faucet. This network takes the stress off of you to research maintenance companies in an unfamiliar area and should result in lower rates.
Keeping Current with Laws and the Rental Market
One of the biggest advantages of hiring a property management company is when it comes to the potential rise of a legal hassle. Property management companies remain up to date with the ever-changing rules and regulations of the rental market. From rent-controlled properties and evictions to discrimination laws when screening tenants, an experienced property manager is well versed in handling any situation professionally and effectively, saving you time and effort.
The rental market, just like anything else, sees highs and lows. With such a dense number of renters in the greater New York City area–67.4% in NYC, 36% in New Jersey and 34% in Connecticut–when we experience dips and shifts such as those encountered during the pandemic, it affects millions. However, rental rates continue to grow for various reasons. New Jersey residents, for example, pay the highest property rate tax in the nation, preventing many residents from buying a home and instead renting from other homeowners, causing the competition to grow with it.
Property managers can keep closer tabs on the highs and lows of the market and monitor swings in trends to predict when change might be coming. As we saw in 2020 and 2021, the New York City rental market took a wild turn with the surge of a global pandemic. In June 2021, as many as 1 out of every 10 rental properties sat vacant, causing landlords to take drastic measures to fill the void. A property management company has more data points to compare, which can help to alleviate the "What if?" factor that often accompanies property ownership. 
Owning and renting property can be a rewarding business endeavor, and having a knowledgeable and experienced partner in your corner can only increase your success.
Utopia Management, a leading property management company operating in California, Nevada, Washington, and Oregon.