How to Protect Yourself from Porch Pirates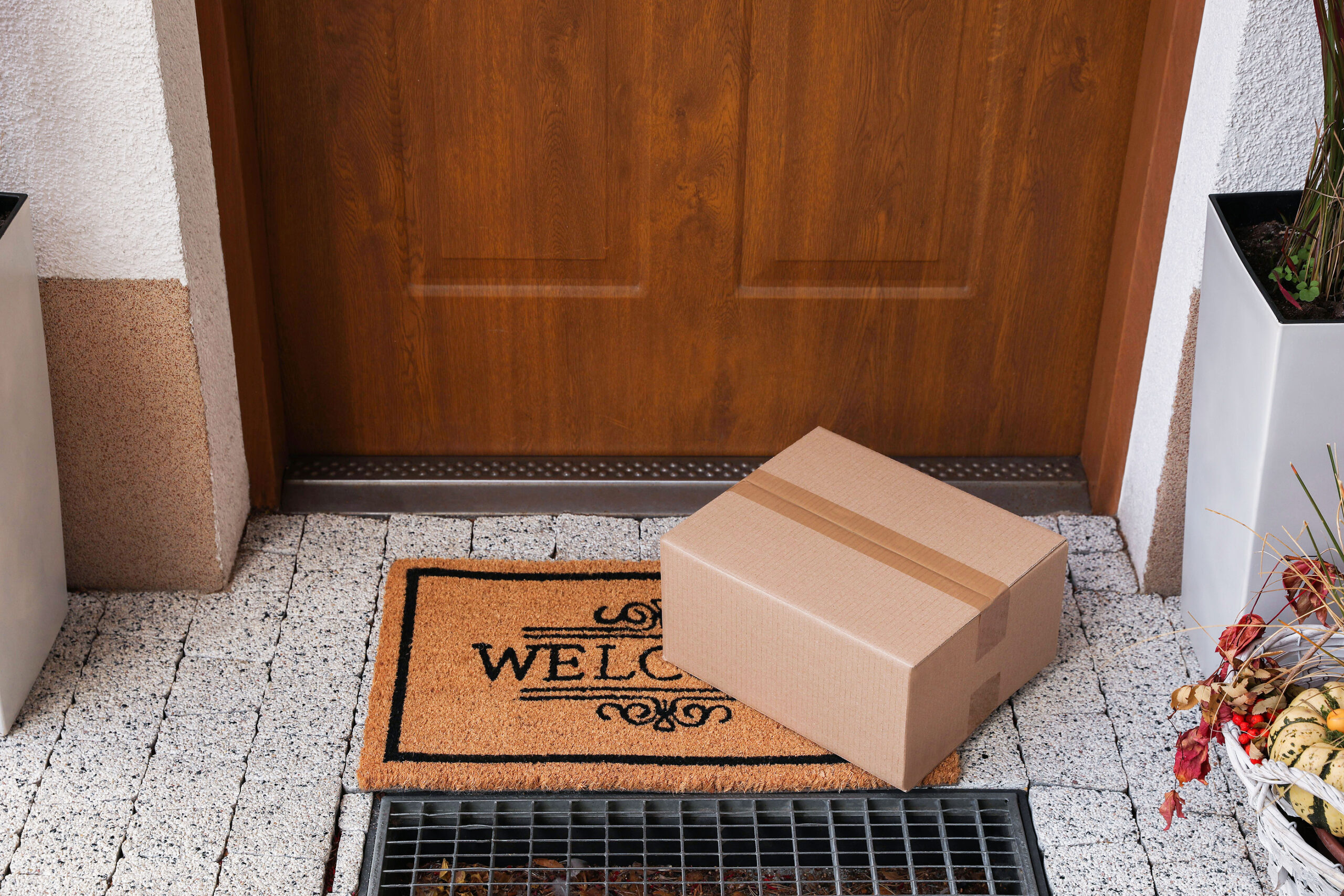 The fanciful name hides an ever-growing crime. Porch pirates are stealing an increasing number of packages from, well, porches, stoops, vestibules, lobbies and doorsteps.
In New York City alone, according to the Department of Transportation (DOT), 90,000 packages are reported stolen or lost in transit each day. Security.org's most recent Package Theft Annual Report found that 27% of New Yorkers have had at least one package stolen in the past 12 months, which is one of the highest package theft rates in the country.
Porch piracy is also a rising problem on a national level. Around 49 million Americans have had a package stolen in the past year. More than half say they've had a package stolen from their porch at least once in their lives.
Opportunities for porch pirates expanded during the COVID-19 pandemic, but they're reaching new heights as workers return to the office and online ordering remains popular. The NYC DOT reports that at-home deliveries have surged in recent years. Around 80% of households receive at least one package every week, and 20% receive four or more every week.
With the holiday shopping season in full swing, these numbers are likely to rise. Here are some tips on how to avoid becoming a porch pirate victim.
Porch Pirates Steal What They See
According to the Security.org report on package theft, porch piracy can happen in any community because it's a crime of opportunity with low stakes. The easier it appears to steal a package, the more likely a porch pirate will strike.
The takeaway is to make it look difficult (or risky) to snatch a package from your porch. Here are a few suggestions to make your porch a less appealing target:
Camouflage packages with plants or other items that block the view from the street.
Install motion sensor lights.
Attach a real or fake surveillance camera to the ceiling in a corner that overlooks your porch.
Select the "gift" checkbox when placing an order so that your package arrives in a nondescript box.
Install a package lockbox on your porch that matches your home's exterior.
Put a sign in your yard announcing the use of a home security system.
There are lots of other ways to protect your deliveries against porch pirates, and many are free or low-cost.
Other Ways to Guard Against Porch Pirates
Sellers, shippers and retailers recognize the growing problem of porch piracy. Many have added programs to help make package delivery safer:
Amazon has installed Amazon lockers in hundreds of locations throughout the New York metropolitan area. These self-service kiosks hold packages for three days and can also be used for returns. Amazon also offers Amazon Key, which provides safe delivery inside your home, garage or car. Despite the name, it's not a key at all, but a keyless smart access device. You can use an app to monitor the delivery person when your package arrives.
GoLocker has partnered with the NYC DOT to create the LockerNYC pilot program. Once launched, the program will allow New Yorkers in select locations to send and receive packages for free using lockers installed on public sidewalks. GoLocker already offers a similar service with per-package and monthly pricing, and the company plans to expand beyond its current locations in Manhattan, Queens and Brooklyn.
The U.S. Postal Service (USPS), UPS, FedEx, Walmart, The Home Depot and many other carriers and retailers will hold your package at a certain location or store for pick-up during normal business hours.
Of course, you can also have your packages delivered to your workplace or to a neighbor, friend or relative.
What to Do If You're a Victim of Porch Pirates
If your package is stolen:
Contact the seller
Contact the delivery service
Check with neighbors to see if they saw anything (or received your package in error)
Call the police
Check your own or a neighbor's camera
Be aware that some shippers may not offer much help. UPS policy, for example, says that if a package a sender has authorized to be left without a signature is delivered successfully, the company isn't responsible if the package is stolen. UPS, FedEx and USPS also limit the dollar amount of claims unless extra insurance is purchased.
Some credit cards offer protection for stolen packages as long as the purchase was made in full with the card. Check with your credit card provider to see if your card offers this protection.
A package left on a porch, doorstep or vestibule will always be a tempting target, but you can use some of these tips to make yours less tempting.
homeowners insurance or your current insurance policy, or if you would like a free insurance review, please call us at 877-576-5200.