How Much Homeowners Insurance Do I Need?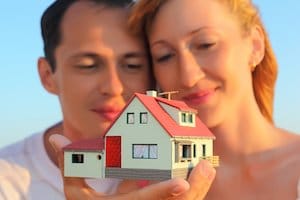 How much homeowners insurance should you get? If you say, "I paid this much for my house, so that's how much insurance I need," you should know that how the market values your home and how an insurance company values your home are very different.
And homeowners insurance isn't as simple as it appears.
Homeowners insurance doesn't just insure your home. The policy also protects you from loss of contents, as well as against liability. In fact, homeowners insurance really protects you from six forms of risk.
What Homeowners Insurance Covers
Your Dwelling. This is the protection you need to repair or rebuild your home in the event of a fire, vandalism, wind storm, lightning strike or other covered loss. The amount of coverage you need is the cost to rebuild your home, which may be very different from your home's market value.
Other Structures. Generally, policies cover additional structures on the property—like sheds, detached garages, fences, etc.—up to 10% of the total insured amount on the primary home. Naturally, policy amounts can vary, so you'll want to check the specifics of your coverage.
Personal Property. Your furniture, clothing, kitchen items, and belongings are generally covered in the event of damage or destruction. The key here is whether you want to insure everything for its cash value (what it's worth in its current, used state) or its replacement cost. Most policies cap this coverage at 50-70% of your dwelling coverage. Note that artwork, jewelry, guns and collectibles are often excluded and require a separate policy.
Loss of Use. If your home is damaged or destroyed by a covered loss, you need to live somewhere while it's being repaired or rebuilt. Loss of use coverage is also generally a percentage of the dwelling coverage, usually 20-30%.
Personal Liability. This protection covers you if you or members of your household cause bodily injury or property damage to others. Many policies provide $100,000; more is available.
Medical Payments. This covers medical bills if a visitor is accidentally hurt on your property. The typical policy limit is $1,000; more coverage is available.
Don't DIY When Determining How Much Homeowners Insurance You Need
Unless you're an expert in construction costs in your area, and you know about the special features and materials in your home that would be difficult to replace, you don't want to estimate how much homeowners' insurance you need. Also, if your assets exceed a certain level, you may need an umbrella policy for adequate protection.
A knowledgeable, independent broker can help you get the right amount of coverage for your specific situation. He or she will also know which reputable insurance companies specialize in homes or locations such as yours.
After all, you don't want to discover you don't have the coverage you need when you need it most.