Attorney Alex Lycoyannis Answers Landlord Questions on Rent Collection During Covid-19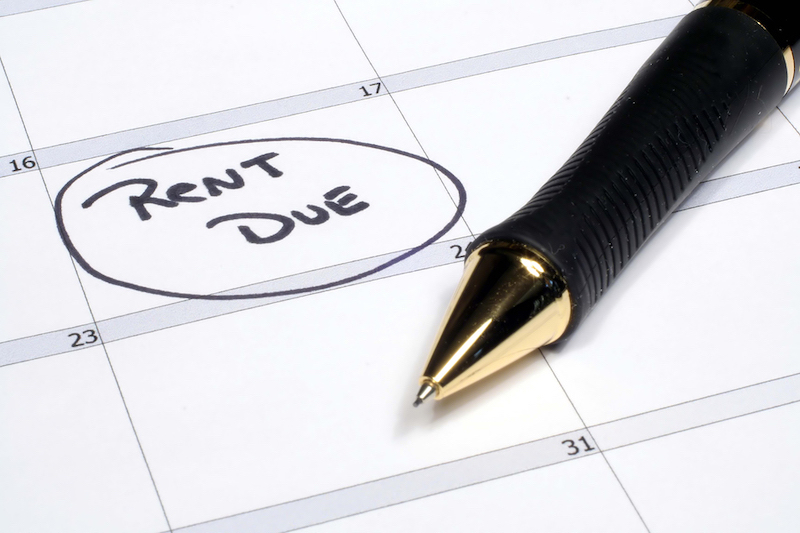 To help building owners navigate this uncertain time, the following "Ask Our Attorney" column has been republished with permission from Small Property Owners of New York (SPONY) and attorney Alex Lycoyannis of the firm Rosenberg & Estis.
During this time of great upheaval in our lives, we want to reach out to all our members and pray they are all safe and well. We face great uncertainty as building owners, and in times like this, we must all pull together and stay united to protect our constitutional rights to own and operate our properties, without excessive government intervention. Since membership meetings will be on hold indefinitely, we will communicate much more often via email and webinars.
As a start, we want to resurrect the column from our SPONY newsletter, entitled, "Ask Our Attorney." Several attorneys from prominent law firms have volunteered to participate in our endeavor. Alex Lycoyannis, of the firm, Rosenberg & Estis, has launched our first web-column with the following response to questions submitted by SPONY members. We thank Alex, as always, for giving so much of his time to help the small property owner.
Since the collection of rent is now paramount for every owner's survival, the following questions were received on this subject. Please send us more of your questions, and we will be happy to publish the most timely and pertinent ones going forward.
Does the eviction moratorium preclude an owner from filing a 5-day notice of failure to pay rent and also the 14-day rent demand?
The New York State eviction moratorium, issued by Governor Cuomo on March 20, 2020, states only that "[t]here shall be no enforcement of either an eviction of any tenant residential or commercial, or a foreclosure of any residential or commercial property for a period of ninety days." The moratorium does not specifically provide that an owner cannot commence a summary proceeding or serve any notice. However, by a separate executive order, Governor Cuomo directed that all "non-essential" employees must work remotely. Process servers are not deemed "essential" workers. Therefore, given that a process server must serve a 14-day rent demand and, later, the nonpayment petition, as a practical matter there is no way for an owner to commence a nonpayment proceeding. On top of that, courts are currently closed to all new actions and proceedings except in the case of "essential" matters, and a standard nonpayment proceeding is not "essential." In short, all enforcement of rent obligations must wait until, at a minimum, process servers are permitted to work again and the courts open up to new cases.In addition, President Trump signed the CARES Act into law on March 27. The CARES Act imposes a 120-day moratorium on owners who have federally-backed mortgages on their properties. The moratorium prohibits these owners from (1) commencing new actions and proceedings relating to nonpayment of rent, and (2) imposing late fees or other penalties in connection with any such unpaid rent. Accordingly, owners should determine whether their mortgages are federally-backed and, thus, whether these additional restrictions apply to them.In short, as of today and until further notice, no owner may commence new nonpayment proceedings or serve 14-day rent demands. However, unless and until legislation is passed providing otherwise, the rent remains due and may be sought whenever nonpayment proceedings are once again permitted. Moreover, neither state nor federal law prohibit sending the 5-day notice of failure to pay rent, which may be sent by certified mail.
If a market rate tenant has not paid rent for 2 months, should the owner file a 5-day notice, and what should the owner say in the notice? Or is it better for owners to wait and do nothing until the moratorium is over?As noted above, owners are currently free to send 5-day notices of nonpayment of rent.  The notices need not say anything additional or different by reason of COVID-19.
If a market rate tenant has not paid rent for 2 months, and the lease will expire in 3 months, what do you advise the owner to do so he does not get stuck renewing the lease?Under the HSTPA, a market-rate tenant occupying a unit for at least two years is entitled to at least 90 days' notice of nonrenewal of the lease. (If the tenant has occupied the unit for between one and two years, at least 60 days' notice is required, and at least 30 days' notice is required if the lease term is for less than one year.) If the owner no longer wishes to rent an apartment to someone who does not abide by his or her obligations, the owner should send appropriate notice within the required timeframe and seek a better tenant who is able to consistently pay the rent.
If the courts are not open, and an owner does not want to renew a market rate tenant's lease, is it a bad situation for the owner if the lease just expires and the tenant becomes a month to month tenant?If the owner does not send the nonrenewal notice required by the HSTPA, the tenancy continues until such notice has been sent and the period therein expires. For example, if (a) a tenant has been in occupancy for five years and his lease expires on April 30, (b) the owner does not wish to renew, but (c) the owner does not send the required 90-day notice until May 1, the tenancy continues on the terms of the expired lease until 90 days after May 1.
One of my tenants is not paying rent because he says the building is not safe because he heard that some people in the building have coronavirus. Would that make a warranty of habitability defense for the tenant?The mere fact that another tenant in a building may have COVID-19 is not enough, in and of itself, to constitute a warranty of habitability defense in a nonpayment proceeding.However, "[a]ny . . . condition that is dangerous to life, health or safety" could constitute a potentially valid defense to a nonpayment proceeding. Therefore, given the highly communicable nature of COVID-19, owners must be sure to significantly enhance their cleaning protocols during the pandemic. If it turns out, for example, that a building tenant has COVID-19 and utilized common areas, which, in turn, caused other tenants to become sick with the virus because the owner did not disinfect the common areas, that could conceivably constitute a warranty of habitability defense as a condition that is "dangerous to [the tenant's] life, health or safety."Accordingly, in order to foreclose any possible warranty of habitability defenses based on another tenant contracting COVID-19, owners should, at a minimum, implement the cleaning and disinfecting protocols recommended by the CDC, the New York City Department of Health, and the New York State Department of Health. Additionally, these cleanings should be contemporaneously documented in order to head off any potential argument that the virus was transmitted within the building's common areas due to the owner's inaction.
Find additional insight on landlord-tenant matters during the COVID-19 pandemic here.
If you have any questions about insurance or your current building/landlord insurance policy, or if you would like a free insurance review, please call us at 877-576-5200.