Are Riots and Looting Insured?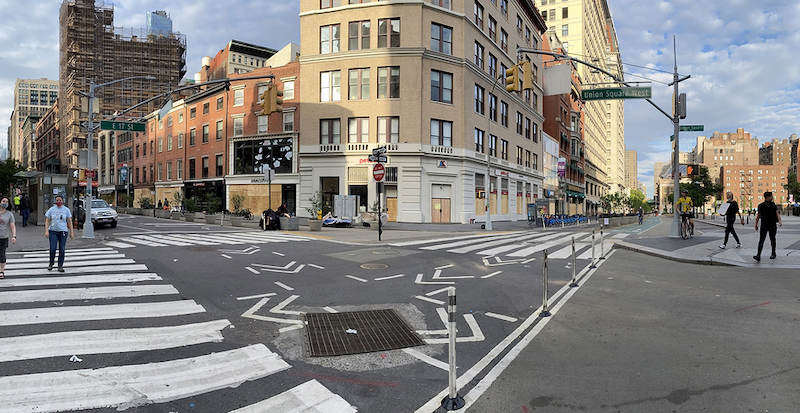 If rioters or looters damage your commercial property, will your insurance policy cover it?
The short answer: yes. As the Insurance Information Institute notes, virtually all businessowners and commercial insurance property policies cover property that has been damaged by riot, civil commotion, vandalism and fire.
What's typically covered for riots and looting?
Most commercial policies cover a wide variety of possible loss from riots and looting, including:
Windows, including plate glass storefronts
Light fixtures
Doors
Furniture
Office supplies
Computers
Machinery
Graffiti damage and the costs to remove debris are also typically covered. Any improvements a business has made to the property would also be covered. If the business owns the building, the policy would include coverage to repair or rebuild the building if it's a total loss.
Insurance for loss of business from riots and looting
Many commercial policies also include business interruption coverage caused by riots and looting. That coverage can replace income lost while rebuilding, repairing or suspending operations. Business lost to curfews or an inability to access the property would also be covered.
Typical commercial policies require a "waiting period" of 72 hours before a policyholder can begin claiming the benefits of coverage, so the first three days of lost business would generally not be covered. Some policies may have limits on the duration of the interruption.
Best practices when filing a claim
To streamline the claims process, document everything. Take photos, save receipts, preserve any news coverage that can bolster the claim. Track time spent on clean-up and repairs, keep records of appointments with repair people, and build a paper trail of any communications with an insurance broker/agent or directly with the insurance company.
Insurers will require detailed proof of loss early as part of a business interruption or property damage claim. The better the records, the easier it will be to resolve the claim with the insurer.
If possible, mitigate potential damage: board up windows, install extra protection, safeguard or remove equipment or personal property that might be taken by looters.
Faster payments in New York for riot and civil commotion claims
Recently, the New York State Department of Financial Services issued an emergency regulation that requires New York-regulated insurers to accelerate the resolution and payment of insurance claims. The regulation covers claims by businesses and individuals who suffered damage as a result of looting.
The regulation applies to any claim resulting from a riot or civil commotion in New York State filed on or after May 30, 2020, for:
Loss of, or damage to, real property
Loss of, or damage to, personal property
Other liabilities for loss of, damage to, or injury to persons or property
Under the emergency regulation, insurance carriers will be required to:
Investigate claims arising from damage to the recent riots and civil commotion within six days
Offer free mediation for claims over $1,000
Allow policyholders to make immediate repairs to damaged property if necessary to protect health or safety
Policyholders are permitted to submit claims with reasonable proof, such as photographs or video recordings.
Note that the emergency regulation only applies to admitted carriers. Admitted carriers are insurers that have has been approved by a state's insurance department. If in doubt, ask your insurance broker/agent.
If you have any questions about insurance or your current insurance policy, or if you would like a free insurance review, please call us at 877-576-5200.