Top 5 Homeowners Insurance Claims (and Tips for Avoiding Them)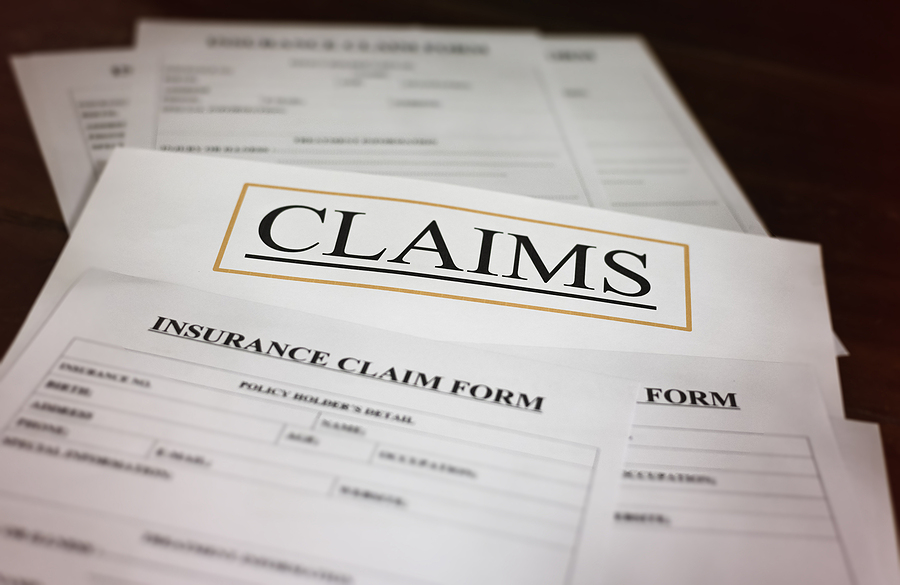 Homeowners' insurance offers a financial safety net against many of life's curveballs. However, each claim you file comes with a risk. Your insurance company can raise your rates, or, if you've filed multiple claims in a short time frame, drop your coverage entirely.
To keep premiums affordable, avoid filing small claims, and take precautions to reduce the chances of loss.
Here's a list of the 5 most common homeowners insurance claims and how to prevent them so that you'll have the coverage you need at a price you can afford.
Weather-Related Claims
Roof damage from trees falling in a windstorm or hail damage caused by strong storms like hurricanes should be covered by your insurance policy, but flood damage is typically excluded. Check with your insurance partner to make sure you have the right coverage for your home and needs.
As we've seen from recent storms, the damages from a natural disaster can be devastating, but these precautions can help lower your risk:
Inspect the trees in your yard once a year. If you see dead branches or branches hanging too closely to your home, remove them.
Park your vehicles in a covered area during strong storms.
Move outdoor furniture indoors. This will prevent wind from blowing them into your home or other structures.
Check the condition of the roof shingles at least once a year.
Water Damage Claims
Frozen water pipes can cause major property damage, especially if the pipes burst. Your policy likely covers damages from burst pipes, as well as water heater and AC unit leaks—with one serious caveat. Insurance policies exclude water damage caused by an appliance that's either not maintained or at the end of its life. It's important to keep all appliances in good working condition.
Follow this checklist to reduce your risk of water damage:
Inspect appliances twice a year for signs of leaks, moisture, mold or corrosion.
Insulate pipes to help prevent freezing and bursting during winter.
Know how to shut off your water main quickly, or consider installing an auto-shutoff device that can turn off your water main for you if it detects a leak.
Have your furnace inspected by a professional before the heating season, especially the surrounding pipes that carry hot water. 
Fire Damage Claims
Many residential fires happen during meal preparation. When you're cooking or baking, note which burners are in use and monitor what's in the oven. Also, don't leave the stove unattended (or put pizza boxes on the cooktop).
In addition, the following tips can prevent common causes of house fires:
Make sure all appliances are well-maintained. Check your stove, refrigerator, and dishwasher once a year for needed repairs.
Avoid overloading electrical circuits with too many appliances or adapters.
If you light a candle or use your fireplace, extinguish all flames before you leave your home or go to sleep.
In addition to cleaning the dryer lint trap after every use, clean the dryer vent—or have a professional do it—at least once per year.
Clear out any chimney blockages before winter.
Liability Claims (or Bodily Injuries on Your Property)
If a guest trips and falls while on your property or sidewalk, you could be liable for damages. You can also be liable for injuries caused by your dog. Many liability injuries can be prevented through routine maintenance and housekeeping, such as replacing rotting wood and keeping stairs free of debris.
Here are a few other ways you can avoid injuries to guests and contractors at your home:
Repair broken planks in your deck or stairs. Watch for exposed nails.
Block off icy paths during winter, or provide alternative ways around your property.
Pick up toys and gardening tools when they're not in use.
Keep your dog leashed, and make sure your insurance provider covers your dog's breed.
Burglary Claims
While break-in insurance claims are less common, they can lead to devastating losses. Theft may be out of your control, but you can make your home less attractive to thieves:
If your car is parked in the driveway, don't leave the garage door opener on your visor or out in the open.
Turn on an energy-efficient light when you're not home.
Install a security or video system. A system with central monitoring can qualify for insurance discounts.
Lock all your doors while you're away.
free insurance review
, please call us at 877-576-5200.