What's Your Sign? NYC Landlord Requirements for Signs & Notices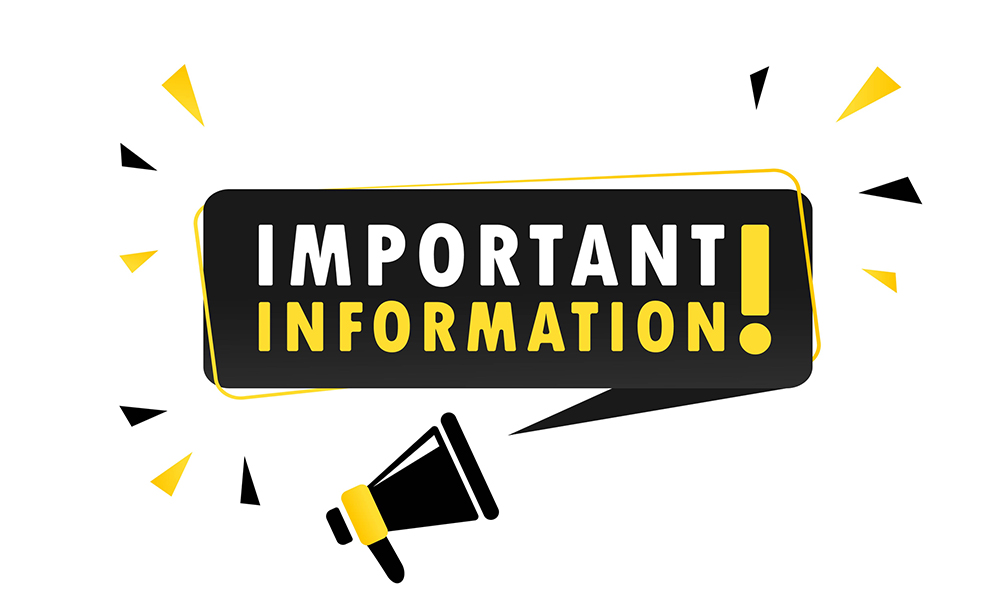 Various New York laws require landlords to post specific signs and notices for tenants. These include the Housing Maintenance Code (part of the NYC Administrative Code), the Multiple Dwelling Law, and the Rules of the City of New York.
As a convenience to our clients, we've posted some of these requirements below. (Please note: Many of these requirements depend on the building size. For instance, New York's Multiple Dwelling Law only applies to residential buildings with three or more units.)
Required Signs & Notices
Bedbug Annual Filing Receipt
Property owners must either post the Bedbug Annual Filing Receipt in a prominent location or distribute the receipt to tenants upon starting a new lease or renewing an existing lease. The filing receipt discloses the building's history of bedbug infestation.
In addition, owners must either distribute or post a copy of the Stop Bed Bugs Safely brochure, published by the NYC Department of Health and Mental Hygiene.
Boiler Room Access
HPD requires owners to post the name and location of the person who has access to boiler room keys. One notice goes in the lobby; another belongs on the boiler room entrance.
Building Floors
Identify the number of each floor with a sign, or paint the number directly on the wall.
Carbon Monoxide Detectors
Owners must also post HPD-approved notices with carbon monoxide monitor requirements in a common area. HPD allows use of a carbon dioxide detector notice or a combined notice for smoke and carbon monoxide detectors and gas leaks.
Certificate of Inspection Visits
Owners need to provide a frame that will accommodate a 6″ x 9″ inspection visit card, issued by the Housing Preservation & Development (HPD) inspector who visits the property. The frame should be between 48″ and 62″ above floor height, located at or near the mailbox (if present). The owner will need to fill in the top portion of the card, if not already completed.
'Close the Door' Notice
The New York City Fire Department (FDNY) requires owners to post a Close the Door Notice in "conspicuous locations" in every residential building. The sign reminds residents to shut doors behind them when escaping a fire.
Disaster Response Signage
Residential buildings with any non-owner-occupied units must post a temporary notice with emergency contact information in the common area at the following times:
Before a weather emergency (e.g., blizzard, tropical storm, etc.)
After a natural disaster
After learning that a utility outage will last longer than 24 hours
Fire Safety Notice
Owners of apartment buildings (3+ units) must post an Emergency Preparedness Notice on the inside of all apartment entrance doors, as well as in the lobby or common area.
Garbage Collection Notice
Display a tamper-proof sign with the current hours and method of garbage collection in the lobby. (Exception: Buildings with 24-hour dumbwaiter service are exempt.)
Gas Leak Notice
Provide tenants with a notice to inform them of procedures to follow in case of a suspected gas leak. These gas leak notices may be delivered to each tenant and prospective tenant with the lease or lease renewal form, as well as posted and maintained in a building common area. This rule applies to all tenant-occupied units, including 1- and 2-family homes.
Section 12-12.1 of Chapter 12 of Title 28 of the Rules of the City of New York describes conditions when owners may use a combined notice, which includes suspected gas leak procedures and information on smoke and carbon monoxide detectors.
Housing Information Guide Notice
Notify tenants about the availability of the New York City resource, the ABCs of Housing, by posting a housing information guide notice near the mail delivery area.
Janitor Name/Address
Owners must post a sign with the name of the janitor or housekeeper at the building entrance. The sign must include the person's address, apartment number and telephone number.
Safe Construction Bill of Rights
Property owners of a multiple dwelling must either distribute or post a Safe Construction Bill of Rights notice at the following times:
When applying for a permit to perform construction work that does not qualify as minor alterations or ordinary repairs
When notifying the Department of Buildings (DOB) of the need for an emergency work permit
(New buildings) Upon applying for a temporary certificate of occupancy
If any units will be occupied during construction, owners will also need to meet DOB requirements for distributing or posting a Tenant Protection Plan.
Serial Number Signage
A sign that identifies the building's HPD serial number should be posted in the entrance hall of the property. This sign should also include the building street address and information about the superintendent, janitor or housekeeper for the property.
Service Interruption
If making repairs or performing any work that will interrupt utilities for more than two hours, owners need to post a service interruption notice at least 24 hours before work begins. (Update the sign, as required, and post the information in both English and Spanish.)
Smoke Detectors
Smoke detector requirements must be posted at or near mailboxes, using an HPD-approved form. Owners have the option of posting a combined notice for Smoke and Carbon Monoxide Detecting Devices and Gas Leak Procedures.
Street Numbers
The front of the building must display the street number. This number must be visible from the sidewalk and properly maintained.
For additional information on these requirements, as well as the governing regulation, visit the HPD website.
If you have questions about your building insurance, call our office at 877-576-5200 or comment below.