Free Guide for NYC Building Owners: Save Time and Money with Practical Tips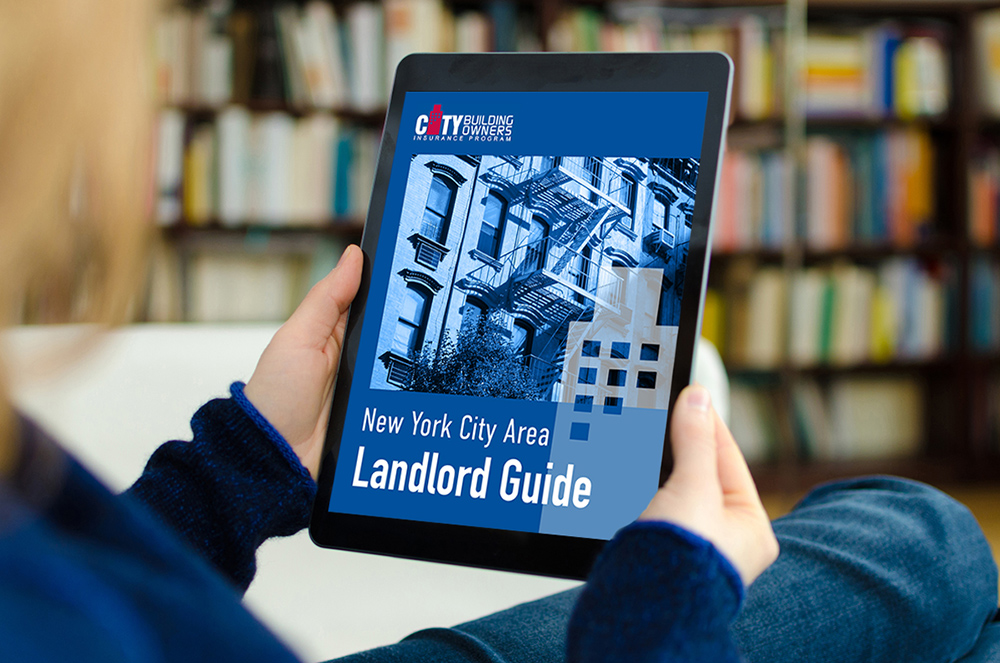 The City Building Owner Insurance program has published a 68-page guide to help New York City-area landlords save time and money. Based on decades of experience working with owners of multi-family properties, we've included a wide range of content so you know what to do and when—and, more importantly, what NOT to do.
New York City-area Landlord Insurance, the Ins and Outs
With more than 45 years of experience serving property owners in New York, New Jersey and Connecticut, we know a few things about insurance. Protecting one's home is important. When the affected property serves as home to many families and provides a vital source of income, insurance becomes critical.
Not surprisingly, landlords have more complex insurance needs than typical homeowners due to greater risk—more units, more families, more potential for something to go wrong. Plus, building owners in New York City have additional concerns, including older properties connected to an ancient infrastructure. Our landlord guide offers a complete overview of insurance concerns, including:
Basic landlord insurance
Specialty coverage for landlords
How insurance companies evaluate multi-family properties
Liability insurance and umbrella policies
How to lower insurance premiums
Insurance Considerations for Special Situations
No two properties—and no two landlords—are alike. While we can't cover every possible hypothetical, the guide does include advice for specific types of properties, such as mixed-use buildings and historic brownstones. We also provide information about specialized insurance policies like earthquake and flood insurance.
Property Maintenance Best Practices
When it comes to qualifying for the best rates and attracting your ideal tenants, regular maintenance is a must for building owners. Ongoing upkeep prevents small issues from deteriorating into expensive overhauls. Plus, clear pathways and bright lighting help keep everyone safe. The New York City Area Landlord Guide includes general maintenance tips, as well as seasonal checklists to keep your property in excellent shape year-round.
New York City-Specific Requirements
Building owners in New York City have the added challenge of complying with an ever-changing list of municipal regulations. Our landlord guide covers many of these requirements specific to properties within the five boroughs. From annual property registration and heating requirements to lead paint and window guards, you'll have a convenient reference to keep track of your responsibilities as a New York City landlord.
Download our free NYC landlord guide today and find answers to landlords' frequently asked questions. If you still need help, call us at 877-476-5200, and we'll answer your question.