Sewer/Water Backup Coverage vs. Flood Insurance: Do You Need Both?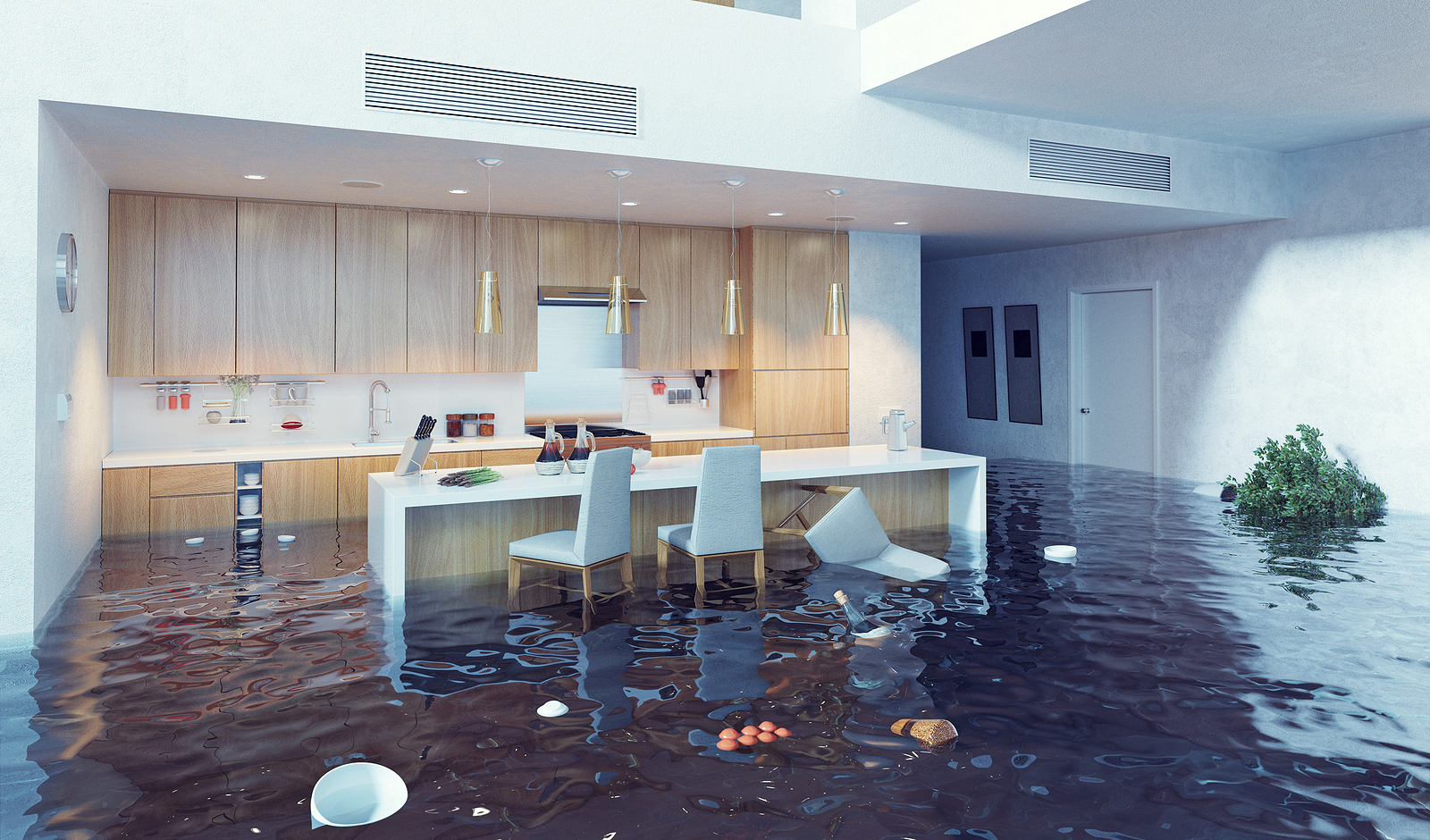 As flooding and water backups become more common, many homeowners want to make sure they are covered for any kind of water damage. Homeowners are often surprised to learn how complicated water damage can be from an insurance perspective. Whether or not your insurance provider will cover water damage depends on the source of the water and what caused it to enter your home.
However, flooding can cause a sewer/water backup, and sewer/water backups might cause flooding. So what's the difference between these two coverages, and do you need both?
Sewer/Water Backup Coverage
Sewer/Water backup coverage is a popular and inexpensive add-on (sometimes called a rider or endorsement) to a standard homeowners insurance policy.
Homeowners insurance generally covers accidental water damage from a sudden event like a burst pipe, but it doesn't cover water damage caused by sewer line backups or overflowing sump pump basins and drains. That's where a sewer/water backup coverage rider comes in.
Unfortunately, sewer and drain backups occur for a number of different reasons, like aging sewer lines, tree root invasions, and sanitary main blockages. If you have sewer/water backup coverage added to your homeowners insurance policy, you'll be reimbursed for water damage to the structure of your home and personal property if your sewer line backs up or your sump pump or drains overflow.
This kind of water damage is a mess to clean up or repair on your own, so sewer/water backup coverage is one of the most essential, high-value add-ons available on a standard homeowners insurance policy—particularly in an area with an aging infrastructure, like New York City.
Flood Insurance
Flood insurance covers water damage caused by flooding of surface water—heavy rain, snow melt, failing dams, waves, or overflow of any body of water near your home (including an above-ground pool). The National Oceanographic and Atmospheric Association (NOAA) predicts flooding will become more and more common over the next few years.
Standard homeowners insurance policies do not cover flooding. Your policy might cover storm damage caused by high winds (except for hurricanes), but flood damage caused by storms is always excluded.
Flood insurance policies sold by both private insurers and the government's National Flood Insurance Program (NFIP) include two types of coverage: building coverage and contents coverage.
Building coverage is meant to cover the structure and systems in your home, like electrical and plumbing systems, carpeting, HVAC equipment, the foundation, etc.
Contents coverage covers items and personal belongings, like clothing, furniture, curtains, electronics, washers and dryers, etc. (Note: Finished basements and their contents are generally excluded.)
Sewer/Water Backup and Flood Insurance: Do You Need Both?
Because sewer/water backup coverage and flood insurance cover different types of water damage, it's wise to have both. Your local insurance broker can help you add a sewer/water backup coverage rider to your current homeowners insurance policy and find a flood insurance policy that fits your needs and budget.
If you have any questions about homeowners insurance or would like a free insurance review, please call us at 877-576-5200.