The Hidden Costs of Cheap Commercial Property Insurance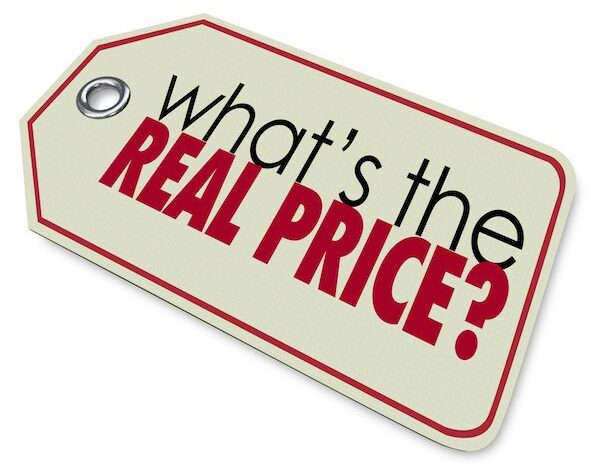 Many landlords and building owners shop for cheap commercial property insurance. Reducing insurance costs is a good thing. In fact, we constantly look for ways to save our clients money. But cutting corners to lower insurance premiums could lead to large losses down the road.
This article looks at some of the options that can lower your commercial property insurance premiums but may create problems if a claim arises.
Basic or Broad Form vs. Special Form Insurance Coverage
Basic or Broad Form policies only cover those perils that are specifically listed. As the names imply, Basic Form coverage provides the most limited, or basic, protection, while Broad Form coverage includes many common perils.
A Special Form policy offers the broadest type of protection. This coverage includes any type of sudden and accidental loss unless it is specifically excluded from the policy.
Hidden cost: Basic or Broad Form policies may have lower premiums, but they may not provide the protection that you need. Talk to your agent to discuss the right coverage for your property.
We discuss this in our Understanding Basic, Broad Form Coverage and Special Form Coverage post.
Coinsurance Clause
A coinsurance clause requires a policyholder to insure a specific percentage of the building replacement cost at the time of loss. If the building policy does not meet this minimum, the insured party will incur penalties even on partial losses.
For instance, a building valued at $1 million has a coinsurance clause of 80%. If the building is insured for only $700,000, the insurance company would decrease the payout by an underreporting penalty as calculated below:
Required amount of insurance: .80 x $1,000,000 = $800,000
Percentage of actual coverage vs. coinsurance requirement: $700,000 / $800,000 = 87.5%
On a loss of $200,000, the carrier would pay $175,000 ($200,000 x 87.5), less any deductible. The underreporting penalty in this case is $25,000.
Hidden cost: Underinsuring your property is not a good idea, but you don't want additional penalties on top of the loss. Look for a policy without a coinsurance clause.
We discuss this in our Coinsurance: What It Is & Why You Don't Want It post.
Actual Cash Value vs. Replacement Cost
Insurance companies typically use one of two methods for establishing the value of insured property in a loss.
Actual cash value (ACV) means that the claim payment will be made on the depreciated value of an asset, which can be significantly lower than the replacement cost.
Replacement cost value (RCV) means that the insurance claim will repair or replace the damaged property without deducting for depreciation.
Hidden cost: You'll have lower premiums on a policy with an ACV basis, but the lower payout will likely increase your out-of-pocket costs if you have a loss.
Lower insurance premiums are a good thing, but only if the policy provides the right level of protection. Call us at 877-576-5200 if you have any questions about your commercial property insurance or if you would like a free insurance review. You can also download our free planning guide.