Holiday & Winter Fire Safety Tips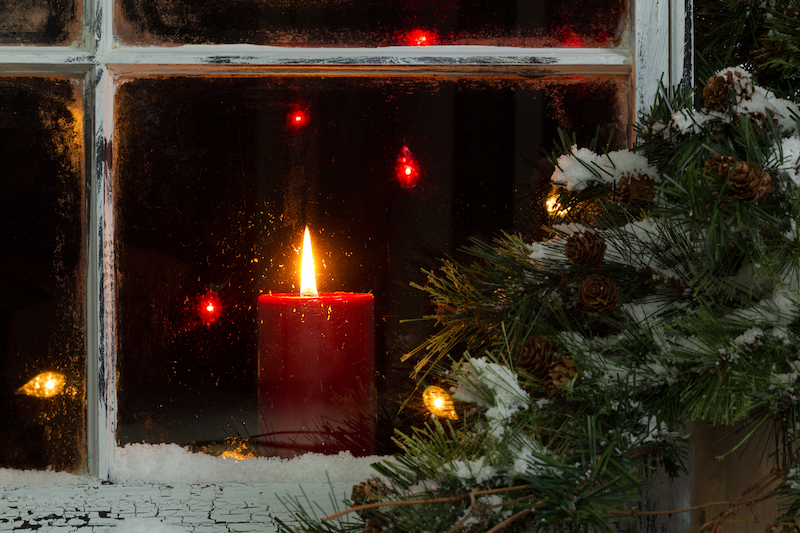 The advent of winter and the holiday season also brings the highest rate of home fires, a leading cause of building insurance claims. Not surprisingly, more than one-third of home fires occur between December and February. Whether you're a homeowner in the Bronx or a building owner in Brooklyn or Manhattan, we hope these holiday and winter fire safety tips will help keep you, your family, and your guests or tenants safe during the chilly months ahead.
Home Heating Systems
According to the Fire Department City of New York (FDNY), home-heating equipment is the second leading cause of home fires (cooking is No. 1). Major causes include poorly maintained systems, space heaters positioned too close to combustible materials, and flaws in building and installing heating units.
Protect your family and your property by following these guidelines:
Hire a qualified technician to install new equipment.
Have a qualified professional inspect heating systems annually.
Schedule regular cleaning of the boiler, furnace, hot water heater and chimney.
Have a professional inspector check out wood-burning stoves or fireplaces, including chimneys and connectors, every year.
Make sure the fireplace fire is completely extinguished before retiring at night.
Space Heater Safety
When buying an electric space heater, look for heaters that automatically shut off. New York City prohibits the use of kerosene or propane heaters, which pose a high risk of death and injury. The number-one rule to keep in mind with space heaters: give them at least three feet of space.
Do not use an extension cord with a space heater.
Inspect the electrical cord for damage before each use.
Keep young children and pets away from space heaters.
Keep combustible materials, such as curtains, at least three feet apart.
Do not use space heaters in areas where they can come in contact with water, such as bathrooms.
Cooking Safety
Holiday celebrations typically mean more cooking—and greater risk of home fires and fire injuries. One-third of cooking fires result from unattended cooking, often when something distracts the cook and causes him or her to leave the kitchen.
To reduce the risk of cooking fire, follow these guidelines:
Stay in the kitchen; don't leave cooking food unattended.
Wear short or tight-fitting sleeves. Long, loose sleeves may catch on fire or get caught on pot handles.
Enforce a "kid-free zone" three feet around the stove.
Keep the area surrounding the stove free of towels, papers and other combustible materials.
Keep a pot lid handy to smother a pan fire. Shut off the heat and cover the fire with a lid. Do not pick up the pot or pan, and do not use water, which will cause splashing and spread the fire.
Candle Safety
Candle fires have tripled during the past decade. These types of fires peak on Christmas Day, followed by New Year's Day and Christmas Eve. More than one-third of these fires result from unattended or abandoned candles. Another 25% of the fires occurred because the candle was too close to something combustible, such as curtains or paper.
If burning candles for decorative or ritual purposes, observe the following candle safety practices:
Use candles with protective, non-combustible shades or globes.
Use a sturdy metal, glass or ceramic candle holder.
Place candles at least four feet away from flammable materials, such as curtains, bedding and decorations.
Extinguish candles before leaving the room.
Don't allow a candle to burn within two inches of the holder.
Never leave candles unattended.
Christmas Tree Safety
Both real and artificial Christmas trees bring an increased risk of fire. Almost half of these fires are caused by defective lighting, including electrical cords and plugs. If bringing a tree into your home, follow these safety tips:
If buying an artificial tree, choose one labeled as flame-retardant.
When choosing a real tree, select the freshest-looking tree available. Test freshness by gently using your thumb and forefinger to pull a branch toward you; very few needles should come off.
Use a sturdy stand designed not to tip over.
Cut 2" from the base of the trunk before placing the tree in the stand.
Place the tree at least three feet away from heating system air registers, fireplaces and other heat sources.
Position the tree near an electrical outlet to minimize use of extension cords.
Connect no more than three strands of mini light sets. Use lights with the label of a recognized testing laboratory.
Never decorate a tree with lit candles.
Always turn tree lights off before leaving home or going to bed.
Add water to the tree stand daily, and make sure it never runs dry.
Get rid of live trees after Christmas—or when they become dry. Dried-out trees pose a fire danger and should not be left in the home or garage, or placed outside against the home.
For more information on winter holiday safety, visit the National Fire Protection Association or download this guide from FDNY.
 If you have any questions about insurance or your current insurance policy, or if you would like a free insurance review, please call us at 877-576-5200.