Swimming Pool Safety for All Ages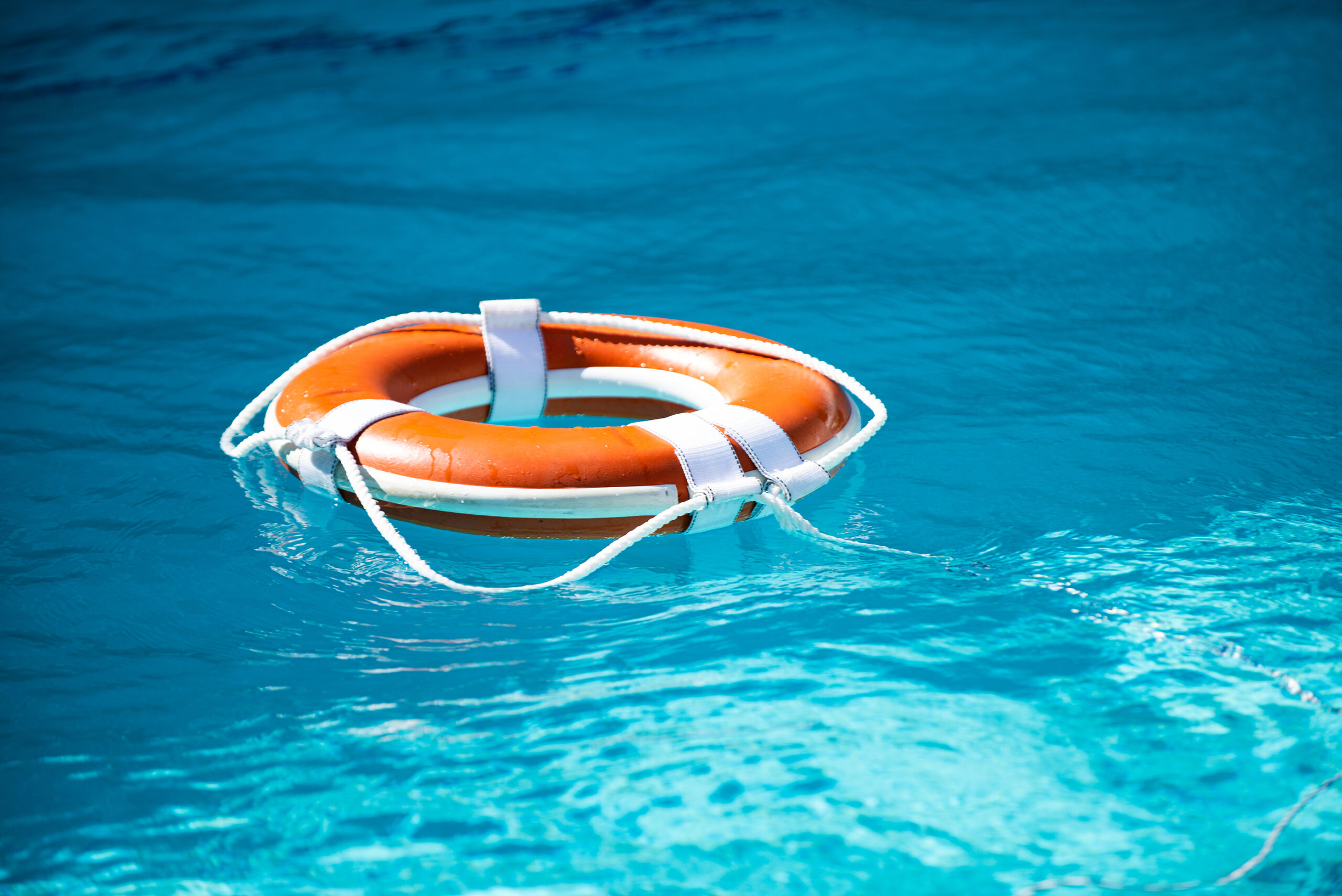 With summer in full swing, many homeowners are enjoying their backyard swimming pools. Pool parties are a fun summer tradition, but injuries can happen quickly in and around pools. Reviewing a few safety tips each year can reduce the likelihood of swimming-related injuries for adults, teens and children.
Whether you own your pool or plan to visit one of New York City's public pools or aquatic centers this summer, follow these guidelines to keep yourself, your family and your friends safe.
Secure the Area Around the Pool
Homeowners can reduce the risk of injuries or drowning in their pool by following these tips:
Inspect the fence around your pool. If you own a pool, you probably had to construct a fence that meets certain standards set by local ordinances and your homeowners insurance provider. Now's a good time to make sure the fence can't be opened by curious children. Verify that the self-latching and self-closing mechanisms are working properly.
Think about where you place your furniture. Make sure any furniture placed near a fence can't be used by a child to climb over it.
Consider installing a pool alarm.These alarms alert parents or caregivers when someone (including a small child) enters or approaches the pool.
Keep rescue equipment nearby.Place life preservers, throw rings or rescue poles on a nearby fence so that they are easily visible and can be accessed quickly in an emergency.

Store pool toys after use.

Scattered toys can turn an otherwise secure and safe pool area into a hazard for children, making it an attractive nuisance that draws them near the pool.

Ensure that all drains are equipped with drain covers that meet safety standards.

Malfunctioning, loose, or missing drain covers can create a powerful suction that can trap and drown children or other non-agile swimmers.

Store pool chemicals in a secure area.

The storage area should have a high shelf or a locked door to keep these substances out of children's reach.
Tips for Swimming with Children
Drowning is the leading cause of death for children ages 1 to 4. It can hapen very quickly, so adults must watch children at all times while they swim.  
Additional tips to keep children safe around pools include:  
Learn CPR.

Enroll in a CPR class and encourage other adults and caregivers in your home to do the same. Choose a course that covers both rescue breaths and chest compressions. 

 

Teach children to swim, or enroll them in a

swimming class

.

Learning how to swim is one of the best ways to prevent drowning. Children will need to master these

water survival skills

: 

 

Float or tread water

 

Step into water that goes over their head, and return to the surface

 

Turn around in water 

 

Breathe normally and move forward in water simultaneously 

 

Exit the pool

 

Teach children to stay away from drains.

This is especially important in shallow or wading pools in which small children can crawl over drains or high-suction areas. 

 

Avoid distractions when children are in or near water.

Drowning is silent

and can happen in less than five minutes, so it's crucial to give children your undivided attention as they swim.

 

Remind children that running around the pool area is dangerous.

Running around a pool could result in a fall, drowning or injury to others. 

 

Teach children what to do in an emergency.

Tell them how they can find help, or install an alarm they can press to get help. 

 

Teach children to always go feet first on water slides.

This position will help children protect their heads and necks when they hit the water. 

 

Tell children to scan the water for other swimmers before diving or sliding.

While it may not be a big deal for a private pool, checking the water for other swimmers is good pool etiquette and safety practice for public areas.

 

Show older children what depth markers and "No Diving" signs look like and explain what they mean.

Many pools are shallower than they appear. Teach older children how to determine if it's safe to jump or dive in. 

 
Swimming Pool Safety for Teens & Adults
While children are at a higher risk for pool-related injuries, anyone can drown. Fatal and non-fatal drowning for adolescents and adults are often caused by engaging in risk-taking behavior, drinking alcohol, or taking certain drugs and prescriptions.  
Here's how teens and adults can stay safe while swimming:  
Avoid pushing others into the pool.

Teach teens that pushing their friends into a pool could be dangerous. 

 

Warn teens against playing rough or diving recklessly in and around a pool.

Teens should always be cautious and mindful of their surroundings when swimming. 

 

Avoid swimming after drinking alcohol or taking medications that can impair motor skills.

Alcohol and certain prescriptions can impair balance, coordination and judgment. Adults should swim sober.  

 

Pay attention to your body's warning signs of exhaustion.

If you feel dizzy or tired, get out of the pool. 

 
current insurance policy, please call us at 877-576-5200 or leave a comment below.