5 Improvements That Add Value to Rental Properties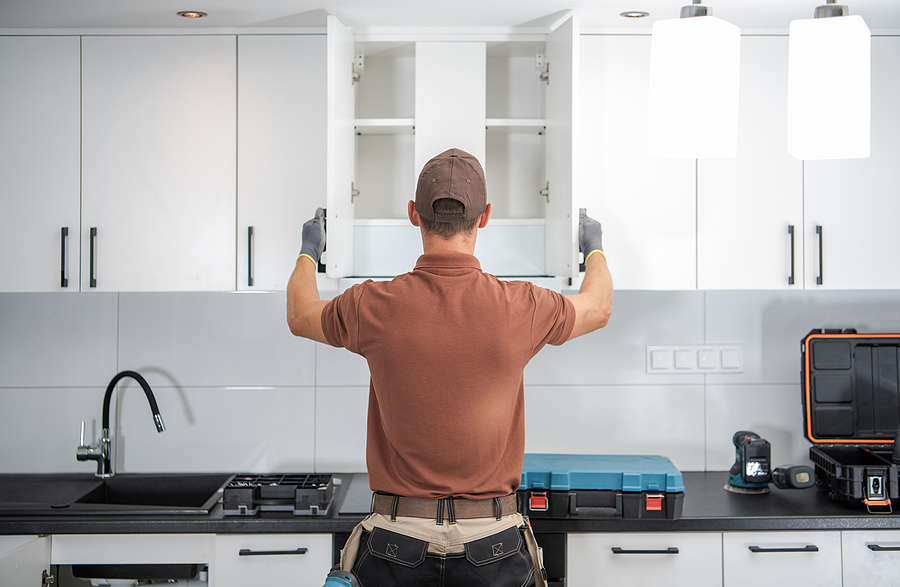 When evaluating improvements for rental property, the smartest choices are both strategic and marketable. Landlords often face the same challenges as homeowners, such as budget limitations and cash flow concerns. Fortunately, improvements that increase the value of rental properties are more accessible than you may think.
Consider these 5 improvements that will appeal to prospective renters, while boosting your ROI.
Start with the Kitchen or Bathroom
Any change to the kitchen or bathroom—whether it's switching out a plumbing fixture or re-caulking a tub—adds significant value to your property. Tenants (and prospective homeowners) pay special attention to these two rooms when choosing a place to live.
If you have room in your building's budget for just one or two updates, start in the kitchen or bathroom. You could replace the showerhead and faucet with stainless steel models in a matching finish. For more extensive updates, consider installing new tile flooring, refacing or refinishing cabinet doors, or adding a backsplash.
Focus on Curb Appeal
Exterior improvements will not only make a good first impression on potential tenants, but also on their future guests. Enhancing curb appeal encourages potential tenants to envision inviting neighbors, friends, and family to visit, which helps them see your property as "home."
These maintenance tips will make your property look more inviting:
Pressure-wash the exterior of your building once or twice per year
Give the door a fresh coat of paint
Plant low-maintenance trees and shrubs in outdoor spaces
Add New or Updated Storage Shelving
Tenants always value storage—especially in New York City, where space is at a premium. If your property has outdated interior shelving systems with square or rectangular cubbies made from composite wood, one way to add value is to replace them with open shelving made from durable materials like coated metal.
This change will modernize the property and help tenants make maximum use of closets, crawlspaces, and other storage areas.
Update Lighting to Brighten Rooms
How we live has changed in recent decades to accommodate new technology and modern routines. As a result, tenants often run extension cords along wall perimeters to power lighting fixtures or flatscreen TVs.
You can distinguish an older property from the competition by updating lights and electrical outlets to support modern lifestyles. For example, hire an electrician to install additional outlets or change an overhead light to a softer lighting fixture.
Offer Custom Paint Options to Tenants
Not all property upgrades need to occur before you find the next tenant. Including custom improvements can also aid marketing efforts as you're searching for potential tenants.
For example, you can advertise that, before move-in, you'll paint one accent wall of the new tenant's choice for free. Or you can provide similar upgrades, like new countertops or painted cabinetry.
This kind of engagement with potential tenants is more than a freebie. It shows tenants that you care about their comfort, which is something that every tenant looks for from their landlord.
These types of improvements will also be good investments for the future because they will have been thoughtfully curated by real renters who called your property "home."
free review of your landlord insurance policy, please call us at 877-576-5200 or leave a comment below.