Will you be ready for a claim?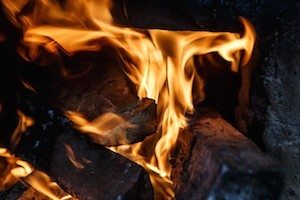 Do you have the right coverage for your property? While this shouldn't come as a surprise, the time for a building insurance policy review is before you need to file a claim. That's why City Building Owners Insurance reviews each building policy once a year, 60 to 90 days before renewal. This annual review ensures that our clients receive the right coverage for their needs, so they have all the protection they need, without paying for excess coverage.
According to one industry report, nearly two-thirds of U.S. homes are underinsured, with only enough coverage for up to 78% of potential replacement costs. Common mistakes include the following:
Omitting renovations. Upgrades, such as remodeling the kitchen or bathrooms, usually increase the value of the property, but many people forget to call their insurance broker and update their policy.
Overlooking flood coverage. Most homeowner's policies don't cover flooding, and many people think they don't need it if they live inland. Recent storms in the Northeast proved otherwise. Even in an urban environment like New York City, problems with aging utilities can flood buildings.
Forgetting inflation. Just like everything else, the costs of construction materials and labor are also going up, which is yet another argument for reviewing policies and construction costs on an annual basis.
Ignoring building code updates. For people who live in older buildings, replacing the existing structure may not comply with current construction standards. Standard coverage will rebuild the home, but it won't include extra funds for bringing the property up to code, unless the policy includes Ordinance or Law coverage.
Does your current policy have the right coverage? Contact City Building Owners Insurance for a free second opinion.