Hot Tips About Space Heater Safety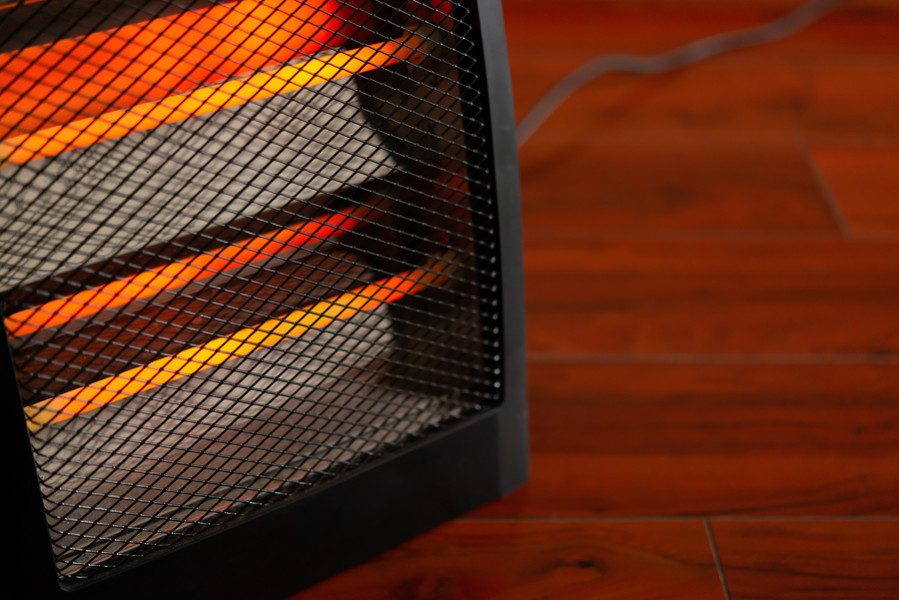 Space heater safety is important.
Space heaters can warm up a chilly room. They can save energy by allowing you to turn down your thermostat and only heat a small area.
They can also lead to tragedy.
Heating equipment is the second leading cause of fire in the United States, according to the Electrical Safety Foundation International. Space heaters are responsible for more 65,000 home fires, hundreds of deaths, thousands of injuries, and millions of dollars in property damage every year. An additional 6,000 people receive emergency room care for burn injuries from space heaters, mostly in situations where there is no fire, notes the U.S. Department of Energy.
These facts and figures don't exactly give you a warm feeling, do they?
Follow these space heater safety tips to make sure you and your family don't become one of those statistics.
Space Heaters: Stay Warm, Stay Safe
Before you buy or use a space heater, here's what you need to know.
Never, ever use a space heater that runs on fuel, such as kerosene, indoors or in an enclosed space. These units emit carbon monoxide, which is odorless, colorless and deadly.
When shopping for an electric space heater, look for a label from a recognized testing laboratory, such as UL (Underwriters Laboratory), ETL (Intertek) or CSA (Canadian Standards Association). These units meet voluntary U.S. safety standards.
Make sure your heater has a sensor that shuts off if the unit tips over or overheats.
Always place space heaters on the floor, not on a table or other elevated spot, far away from curtains, furniture and anything flammable.
Inspect the electrical cord for fraying or other damage.
Buy a unit with a long cord (at least 70 inches) to avoid using an extension cord.
If you must use an extension cord, make sure it's at least 14-gauge. Check it periodically to make sure it isn't warm (a sign that it could overheat).
Buy a heater with a thermostat and, ideally, a timer, so it only runs when needed.
Never leave space heaters running unattended overnight.
Place the heater away from foot traffic, and make sure it's safe from children and pets. Don't allow it to be covered by anything, especially a blanket, pillow or other flammable material.
If your space heater has a remote control, keep the remote out of the reach of children.
In Addition to Space Heater Safety, Stay Safer with Detectors
Every home should have smoke and carbon monoxide detectors. When using a space heater, these inexpensive warning devices are even more important. For battery-powered units, replace the batteries twice a year, when changing clocks because of daylight savings time.
Finally, unplug space heaters when not in use. You don't want to make the mistake of thinking a thermostatically controlled unit is off when it really isn't. As soon as heating season is over, put space heaters in storage until you need them again.
If you have any questions about insurance or your current insurance policy, or would like a free insurance review, please call us at 877-576-5200.