A Guide to Landlord Responsibilities in New York City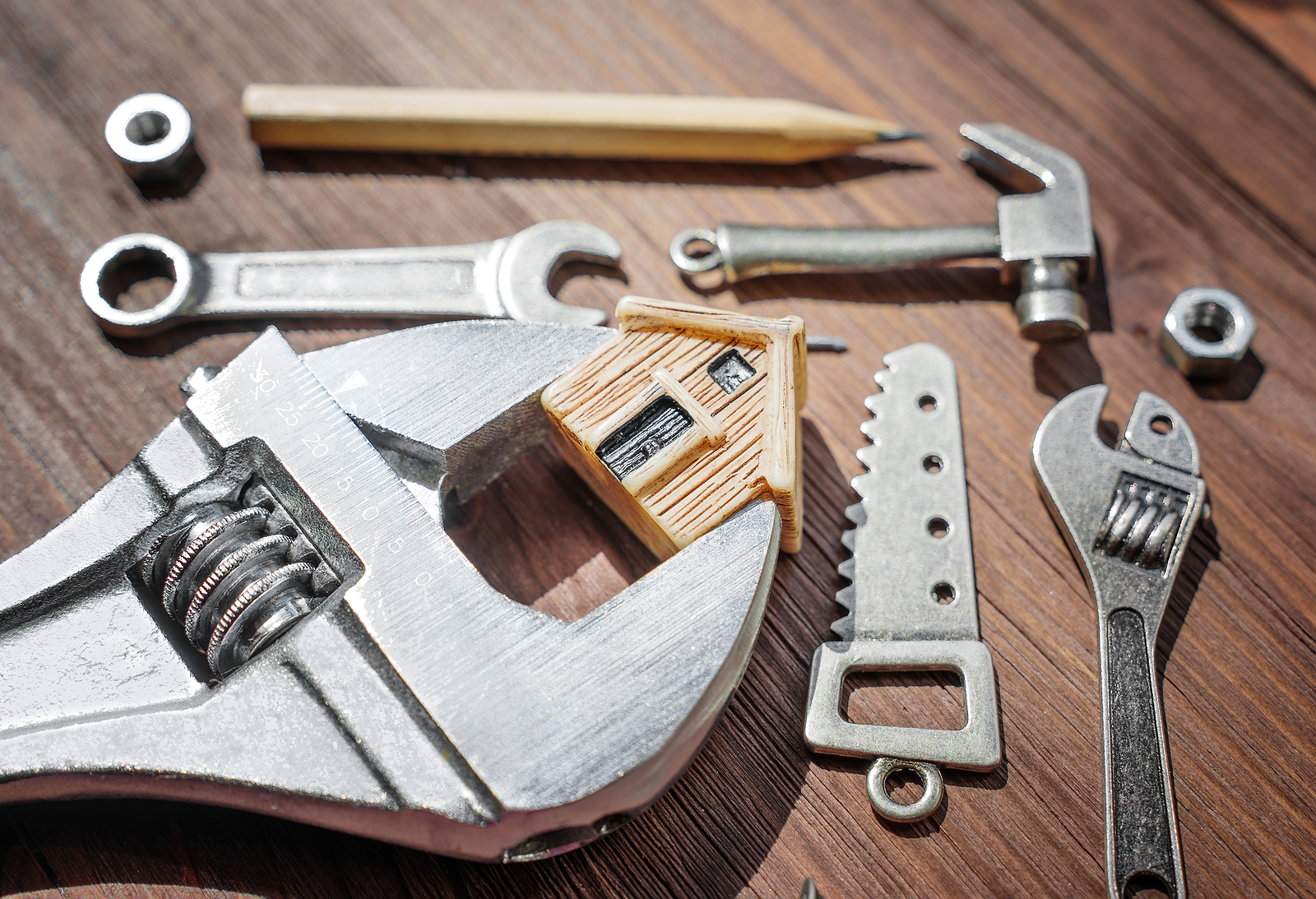 Owners of residential apartment buildings in New York City have certain landlord responsibilities for maintenance and safety. Many of these responsibilities are outlined in multiple codes and laws, including the New York City Housing Maintenance Code (HMC) and New York State Multiple Dwelling Law (MDL). The New York City Department of Housing Preservation and Development (HPD) enforces both the HMC and the MDL. 
Landlord Responsibilities: Maintenance
The HPD website summarizes these residential maintenance requirements, many of which are also addressed in the HPD publication The ABCs of Housing. 
Housing Information Guide Notice
Owners of multiple-dwelling buildings (3+ units) must post a notice that publicizes the availability of the above-mentioned housing information guide for tenants and owners, The ABCs of Housing. The notice must be placed in a conspicuous location within view of the mail collection area. 
Heat and hot water
Building owners are required by law to provide heat and hot water to tenants. Hot water must be provided year-round at a constant minimum temperature of 120 degrees Fahrenheit. Heat must be provided during "Heat Season," which falls between October 1 and May 31, under the following conditions: 
Between 6:00 a.m. and 10:00 p.m., if the external temperature falls below 55 degrees Fahrenheit, the inside temperature must be at least 68 degrees Fahrenheit

 

Between 10:00 p.m. and 6:00 a.m., the inside temperature must be at least 62 degrees Fahrenheit

 
Mold
Building owners are required to maintain their buildings and to fix leaks promptly to avoid mold growth and proliferation. If tenants report mold, maintenance workers should find and repair the moisture problem and remove the mold with soap and water. Large areas of mold may require professional cleaning. 
Pests
Property owners are required to provide an environment free from such pests as roaches, mice and bedbugs. General prevention measures include building repairs to seal holes and leaks, extermination services and proper garbage storage. New York City recommends working with pest control services that practice integrated pest management (IPM). This approach relies less on pesticides and emphasizes preventive strategies to make buildings less hospitable to pests by depriving them of food, water and shelter. (As a bonus, IPM improves overall building conditions and helps property owners qualify for the best possible rates.) 
In addition, owners of multiple-dwelling buildings must provide a fact sheet on Local Law 55 of 2018 and an indoor allergen notice with each tenant's lease. 
Landlord Responsibilities: Safety
Several of these maintenance requirements focus on public safety. 
Lead paint
The Childhood Lead Poisoning Prevention Act requires landlords to identify and remediate lead-based paint hazards in apartments occupied by young children. For buildings built before 1960 (or between 1960 and 1978 if owners know that lead-based paint is present), owners are required to investigate and remove lead-based paint hazards upon turnover of an apartment, using safe work practices and trained workers. 
In addition, owners and landlords must do the following on an annual basis: 
Inspect units occupied by a child under age six, as well as common areas, for peeling paint, chewable surfaces, deteriorated subsurfaces, and friction and impact surfaces

 

Send an annual lead notice between January 1st and 15th

 
Smoke and carbon monoxide detectors
Landlords are required to provide and install smoke detectors and at least one approved carbon monoxide detector in each unit, as well as written information for testing and maintaining the detectors. Carbon monoxide detectors must have an audible alarm signaling the end of their useful life. These devices must also be installed within 15 feet of the primary entrance to each bedroom. Tenants are responsible for maintaining both devices. 
Window guards
For buildings with three or more apartments, New York City requires the installation of approved window guards on all windows, including first-floor bathrooms and windows leading to a terrace or balcony, in common areas and in units occupied by a child 10 years of age or younger. Also, tenants or occupants may request window guards in writing for any reason, such as visiting grandchildren. Owners of multiple dwellings must send an annual notice to tenants to determine the need for window guards, which can be combined with the annual lead notice. 
Self-closing doors
In residential buildings with three or more units, New York City requires self-closing doors to prevent the spread of fire and smoke. These doors, which swing closed and latch by themselves after being opened, are required in building entrances, apartments, public hallways, and other areas accessing public halls and/or stairs. 
Property owners should test the doors periodically to ensure proper function; any required repairs must be made promptly. 
Outlet covers
Electrical outlets in the public areas of residential buildings with three or more units are required to have outlet covers, caps or other safety devices over the openings. Tamper-resistant outlets do not require such covers. Also, electrical outlets in areas used exclusively for mechanical equipment or storage are exempt from this requirement. 
Stove knob covers (Gas stoves)
Owners of a multiple dwelling are required to provide stove knob covers for gas-powered stoves in units occupied by a child under six years of age—or upon tenant request whether or not a child resides in the unit. Tenants may refuse these covers by submitting a written request to the landlord. In addition, building owners must provide an annual notice to tenants that outlines this obligation. 
Required Signs & Notices
In addition, New York City requires landlords to post the following signs and notices (among others): 
Certificate of inspection visits
Owners need to provide a frame that accommodates a 6″ x 9″ inspection visit card, issued by the HPD inspector. This notice should be displayed between 48″ and 62″ above floor height, located at or near the mailbox (if present). 
Fire safety notices
Apartment building owners (3+ units) are required to post an Emergency Preparedness Notice on the inside of all dwelling unit entrance doors, as well as in the lobby or common area. 
Garbage collection notice
Display a tamper-proof sign with the hours and method of garbage collection in the lobby, unless the building has a 24-hour dumbwaiter service. 
Gas leak notice
Property owners must provide tenants with a notice that explains procedures to follow in case of a suspected gas leak. Such notices must be delivered to every tenant and prospective tenant with lease and lease renewal forms AND posted in a common area. Owners may also opt to post a combined notice for Smoke and Carbon Monoxide Detecting Devices and Gas Leak Procedures. 
Smoke and carbon monoxide detectors
Property owners need to post HPD-approved notices with smoke detector and carbon monoxide monitor requirements. Smoke detector notices should be posted at or near mailboxes, while carbon monoxide notices can be posted in a common area. As noted above, a combined notice for smoke/carbon monoxide detectors and gas leak procedures may be posted instead. 
Notice of service interruption
The owner of a multiple dwelling must post a notice prior to making repairs or performing other work that is expected to interrupt heat, water, gas or electricity service for two or more hours. The notice, which must be posted in English and in Spanish, must be posted in a public location at least 24 hours before the anticipated interruption of service. In addition, the notice must remain posted until the service interruption ends. 
These summaries are provided as a courtesy. You may also be interested in our Guide to Landlord Property Maintenance and What's Your Sign? NYC Landlord Requirements for Signs & Notices.

If you have questions about landlord insurance, please call our office at 877-576-5200 or comment below.