Have you submitted your annual notice and current rent roll?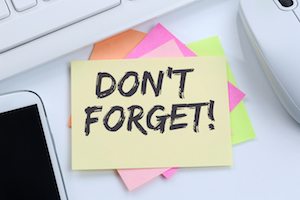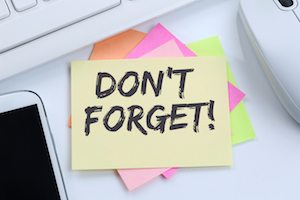 The New Year brings the promise of new beginnings and opportunities . . . and the annual notice, for New York City owners of buildings with three or more units. Here at City Building Owners Insurance, we also encourage owners to submit current rent rolls at the start of each year.
Annual Notice
Every year, the New York City Department of Health and Mental Hygiene (DOHMH) requires landlords of multiple dwellings (3+ units) to send tenants an annual notice form. The initiative protects children from window falls and lead poisoning. The form (available here) asks tenants about the ages of children who live in the building.
Deadlines
Landlords must send the annual notice to tenants no earlier than January 1 and no later than January 15. Acceptable forms of delivery include First Class mail, hand delivery, or enclosure with January rent bill. (This last method applies only if tenants receive the bill after December 16 and no later than January 16).
Next Steps
Inspections. Tenants must complete and return the form by February 15. Otherwise, the landlord must physically inspect apartments to determine whether a child age 10 or younger lives in the unit. (If the landlord has not accessed the apartment by March 1, despite reasonable attempts to schedule an inspection, he or she needs to notify DOHMH.)
Corrective actions. If a child age 10 years or younger lives in the apartment, the landlord must adhere to city laws governing window guards and lead paint. Specifically, he or she will need to inspect the apartment and ensure that window guards have been installed and are in good repair. The inspection should also look for lead paint hazards, which would require correction using safe work practices.
City law also requires landlords to keep completed forms on file for 10 years.
Rent Rolls
Each year building owners should review their Loss of Rents coverage to ensure adequate protection. This coverage reimburses lost rental income if a covered peril requires tenants to move out while the space is repaired.
Reimbursement covers the repair period, up to one year. If the monthly rent is $2,000, for instance, the insurance company will pay up to $24,000.
Reviewing the rent roll annually ensures that Loss of Rents coverage stays current, in case monthly rents have increased.
Visit the Department of Housing Preservation and Development for more information on annual notices, window guards and lead-based paint.


Contact our office at 877-576-5200 for questions about Loss of Rents coverage, to update your current rent rolls or to request a free insurance review.