Apartment Building Insurance: How the Renewal Process Should Work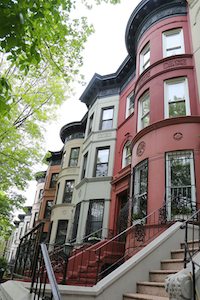 Many landlords only hear from their apartment building insurance broker when they receive a bill for a renewal policy. We hope this isn't the case for you because this scenario points to some red flags. First, lack of contact suggests that the broker isn't updating your policy information with current rent rolls or recent improvements. Second, an absent broker may have your policy on auto-pilot, renewing what you have instead of researching better options.
When your broker is actually working for you, the renewal process should look like this.
Apartment Building Insurance Renewals
Two to three months before your policy expires, your broker should request an annual review. This review takes place either in person or over the phone. Together, you discuss any changes to the apartment building. For instance, you'll talk about any repairs or improvements that you've made. In addition, your broker will likely ask for your current rent rolls to keep Loss of Rents coverage current. He or she will probably discuss market changes that affect replacement value, such as increases in construction materials and labor costs.
This review will give your broker everything he or she needs to negotiate the best premium rates on your apartment building insurance.
At the same time, an insurance broker who is really looking out for clients' interests will routinely shop for competitive policies. We recommend policy shopping every three years. However, sometimes market developments inspire immediate action.
Insurance Players Come and Go
For various reasons, insurance companies decide to discontinue a certain program. Whenever this situation arises, we immediately research options for our clients. In fact, we typically have solutions before the customers learn about the policy change.
Recently, a client emailed us after receiving a letter stating that her policy was being discontinued. Within minutes, our staff let her know that competitive shopping had confirmed that her current carrier still offered the best rate for her building. The renewal policy was already on its way. Her response: "What a relief. Thank you so much for all your hard work. You guys are the best thing about owning a home."
Sometimes new carriers enter the market. We've helped many owners in the New York metropolitan area save money and/or improve their coverage for similar premiums.
How hard is your insurance broker working at renewal time? We hope that you're already receiving the service that you deserve. But if it's time for a change, please call our office at 877-576-5200 to discuss how we can help you get the right apartment insurance policy for your property.