Considerations for Finishing a New York City Basement or Cellar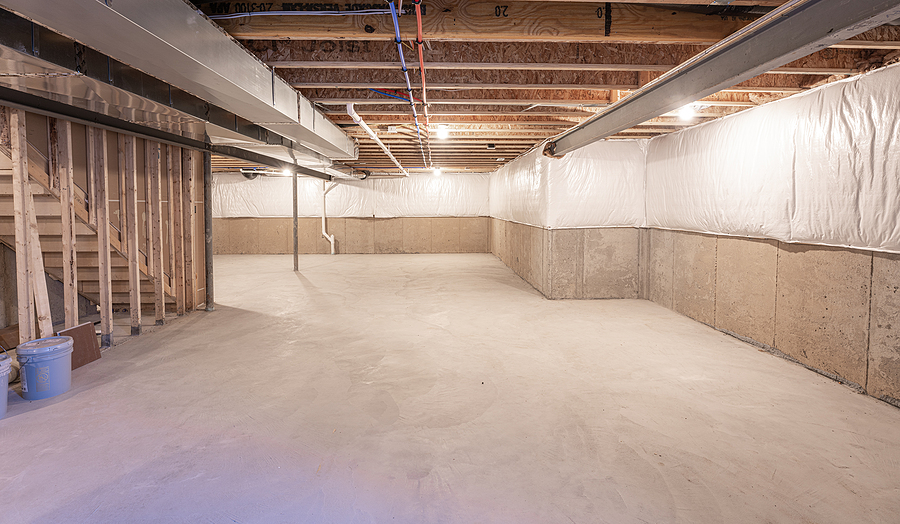 While finishing a basement can expand a home's living space, this home improvement project carries additional considerations in the five boroughs. Other blog posts address New York City requirements for basement rentals. This article looks at general restrictions and uses for finished basements and cellars in the five boroughs.
Basement or Cellar?
To clarify, New York City defines a basement as a story that sits partly below curb level, where at least one-half of the height extends above the curb. A cellar, by contrast, has more than one-half of its height below the curb level.
For building owners who are contemplating finishing their subterranean space as an additional apartment, New York City law prohibits cellar rentals. Finished cellars can, however, be occupied under certain, limited conditions.
Extra Living Space
Finishing a basement can improve the value of a rental property or a primary residence, simply by expanding the livable square footage. New York City has the following requirements for occupying the basement of a one- or two-family dwelling:
In such cases, members of the family or families who live in the dwelling may occupy the basement.
The cellar of a one- or two-family home can also be occupied by a current household member. However, cellar rooms cannot be lawfully used for sleeping, eating or primary cooking facilities. Such spaces may be used for accessory cooking, provided the homeowner obtains approval from the Department of Buildings (DOB) before installing a secondary kitchen.
The New York State Multiple Dwelling Law governs basement conversions in residential properties with three or more dwellings.
DOB Requirements
Finishing a basement will require working with a licensed design professional—a professional engineer (PE) or registered architect (RA). The PE or RA prepares construction drawings and applies for DOB permits. In some cases, design professionals can self-certify that their applications comply with applicable codes and laws. However, self-certification may trigger an audit.
Before hiring a design professional or contractor, visit the DOB website to check licenses and disciplinary records of construction professionals. And don't forget to follow these risk management tips for hiring contractors.
Make sure the design professional or contractor secures either a Letter of Completion or a Certificate of Occupancy from the DOB after finishing the work. (The document you need depends on the project scope.) Otherwise, the permit will stay open in the DOB system, and closing the job afterward will take more time and money.
Insurance Protection for Your Basement
As with any home improvement, contact your insurance broker to update your policy. Basements frequently suffer from water damage. Some instances are covered by home insurance; others require special coverage. Speak with your broker to make sure you have the right protection. An experienced insurance partner can also provide guidance on how to reduce the risk of flooding in your newly finished basement.
Have you recently finished a basement or completed another home improvement project? Call our office at 877-576-5200 for a complimentary policy review to make sure you have the right level of protection.