Common Misconceptions About Insurance Premium Increases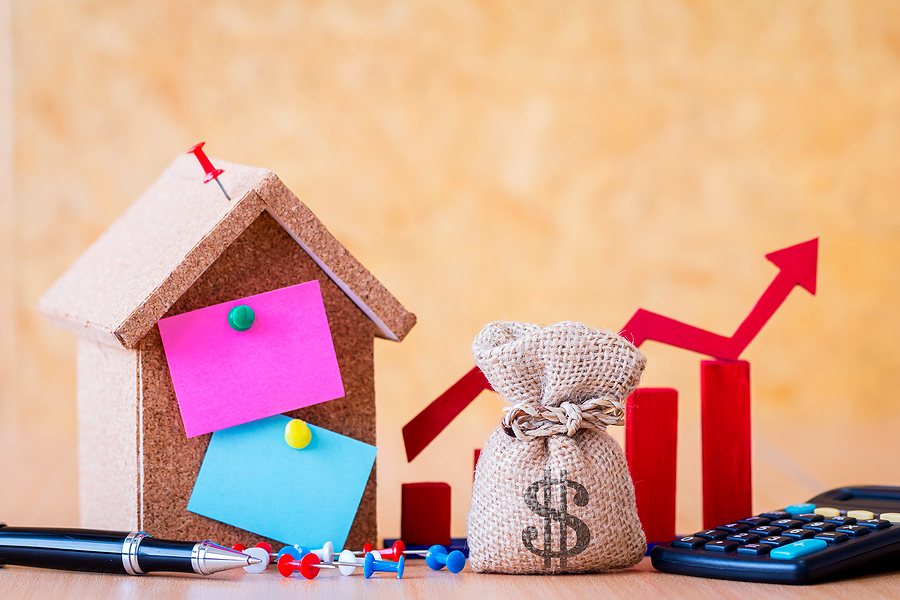 Insurance providers look at many factors when determining what rate and coverage to offer at renewal. The inherent complexity of the insurance industry can leave property owners confused about the variables that increase their insurance premiums.
Some factors will always lie beyond property owners' control, but understanding—and correcting—certain misconceptions about premium increases can help you qualify for the best possible rates.
Look at Replacement Cost, Not Market Value
When property owners make insurance-related estimates, most think in terms of market value rather than replacement cost.
Real estate market value depends on location appeal, land value, and the cost of nearby properties. Replacement cost refers to the current cost of materials and labor to completely rebuild a home or other building. According to insurance rating bureau Verisk, reconstruction costs (including materials and labor) have increased 7.2% nationally from January 2021 to January 2022, with New York leading the nation at 11.5%.
As a result, estimates submitted on claim-related paperwork might be significantly higher or lower than the amount an insurance company views as the property's actual value. Regardless of how much you paid for the property or the state of the housing market at the time of purchase, providers consider the current replacement cost when evaluating premiums.
Shifting your mindset from market value to replacement cost can help you spot the best premium and coverage deals when they come your way. (By the way, a knowledgeable insurance partner can also keep you informed about current replacement costs to ensure you have the right coverage.)
Consider Your C.L.U.E. Report—Not Just Your Credit History
It's true that having better credit will generally translate to lower premiums, but the claim history as recorded on your Comprehensive Loss Underwriting Exchange (C.L.U.E.) report drives insurance premium calculations as well.
A C.L.U.E. report lists all the insurance claims you've made over the last seven years. Insurance providers use it to assess the risk of insuring you and your property. They also use it as a factor in determining the price of your premium.
Claims of any amount or reason are recorded, even if they are later denied. When you apply for homeowners or building owner's insurance, the carrier will see your seven-year claim history with other insurance companies that previously insured you.
This is why insurance experts recommend that you avoid making small claims or claims that you know are not covered by your policy. Since your C.L.U.E. report history will follow you for seven years, it's not worth filing a claim if it's less than your deductible or if you've filed several claims in recent years. The resulting premium hikes usually mean that you'll pay more over the next seven years than if you simply paid out of pocket.
Include Added Value, Liability of 'Attractive Nuisances'
Most property owners understand that installing features like swimming pools can increase insurance premiums because they add value. However, they may not consider that liability also explains part of the increase.
"Attractive nuisances" are features that are both appealing and potentially dangerous, which increases the likelihood they could draw uninvited children. Such features include pools, playgrounds, fountains, construction zones, trampolines, treehouses, etc.
Property owners can be held personally responsible for injuries that result. Since liability costs can be exceptionally high, you would likely make a liability claim on your homeowner's or building owner's insurance to cover the cost.
To help lower this risk (and possibly your premium), install fences around structures and lock up equipment. Make sure your insurance provider knows about each prevention effort.
Notice Neighborhood Happenings
Even if a regional disaster, local fire, or series of break-ins spares you and your property, your neighbors' insurance claims could mean higher insurance premiums upon renewal due to increased regional risk.
Regional risks can include proximity to a body of water, frequency of house fires, annual weather patterns, and community vandalism. If an insurance company sees that many property owners in an area file frequent claims, they will see you as a risk because they assume you'll file more claims as well.
It's true that most regional risks are out of your control, but mitigation efforts and property improvements are not. Many insurance providers offer premium discounts for each mitigation effort you take, such as adding an alarm system, replacing your roof, installing gutter guards, upgrading HVAC and plumbing systems with energy-efficient equipment, etc. With these discounts, you might be able to offset regional risk-related premium increases.
If you have questions about what factors can increase your insurance premiums, call us at 877-576-5200.