What Insurance Does a Landlord Need?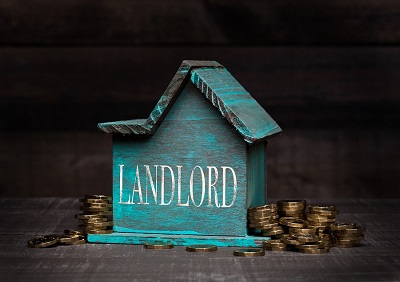 What insurance does a landlord need? This article covers both basic landlord insurance and optional coverage you may want to consider. If you're considering renting out your property and you're not planning on living there, chances are, your homeowner's insurance won't cover potential damages and liability. You need landlord insurance. But what type of insurance does a landlord need?
Many factors are involved in making sure you and your investment property have the right protection. This article covers essential coverage for landlords, as well as optional coverage you may want to consider.
Basic Landlord Insurance
Most standard landlord insurance policies will cover the basics every landlord will need: dwelling, other structures and liability.
Dwelling coverage is included in standard building insurance policies. This covers the actual dwelling or building for any damage done to the property by covered perils (usually perils specifically named in the policy, like fire, hail or rain). But before settling on basic coverage, review the different types of form coverage to make sure you don't suffer surprises down the road.
Other structures coverage protects structures not attached to the home or building (like a fence, pool, storage shed or even a driveway). But be sure to review any structures with your insurance broker, just in case.
Standard liability covering potential medical or legal claims should also be part of your basic landlord insurance policy. For instance, if someone is injured on your property, that person may look to you to cover medical care. Even though City Building Owners Insurance Program includes $1,000,000 coverage in all landlord liability policies, there are additional steps you can take to protect your tenants, as well as your investment. After all, regardless of the amount of coverage you have, claims won't be paid if you're found negligent.
Optional Landlord Coverage
There are additional types of insurance landlords may need that aren't strictly liability and building related. Consider adding these coverage options to your landlord policy or securing them as a separate policy, as applicable.
Loss of Rent. If your rental property is damaged by a covered peril and you're unable to rent the property, this optional coverage could help by replacing lost rental income.
Personal Property. Many times, landlords leave items on the property for maintenance or for tenants to use (appliances or a lawn mower). If something happens to your personal property, you may need additional coverage for those items. Note that this does not cover your tenant's property.
Umbrella Policy. If something catastrophic happens that exceeds your existing landlord coverage, an umbrella policy could protect your assets. This is particularly helpful if you have a large number of assets or have multiple properties.
Ordinance or Law Coverage. Building codes have changed since many homes in the New York City area were built. If you have to repair your property, upgraded repairs may be required to meet the city's current code. Often, policies only cover standard repairs and don't include the additional cost to repair or renovate the property to support current code requirements.
Water Damage. Water is a complicated beast. Many types of coverage are available to protect against water damage, including flood insurance, backup from sewers and drains, and third-party water damage claims. Read this article to better understand the different types of water damage coverage.
Earthquake Insurance. Most insurance policies do not cover earthquakes. If your property is damaged by an earthquake and you're not covered, you could be on the hook for steep out-of-pocket costs. Here's more information on how to protect yourself from earthquake damage (and whether you even need to worry about coverage).
Tenant Discrimination Insurance. Regardless of how careful you are about treating everyone the same, landlords still risk being accused of discrimination. Accusations such as these can get quite costly.
Commercial Auto Insurance. If you use your personal vehicle for business, you may need to adjust your policy. Here are some specifics to help you determine whether or not you need to consider commercial auto insurance.
Short-Term Disability Insurance: If you have employees, make sure you're carrying the required short-term coverage for your state.
If you need to re-evaluate your landlord insurance coverage or are concerned about your existing levels of coverage, request a free quote. The City Building Owners Insurance Program caters to owners of buildings with fewer than 50 units, including brownstones, multi-family buildings, apartment buildings, and co-op and condominium buildings.
What Landlord Insurance Doesn't Cover
Landlord insurance does not cover your tenant's personal belongings. Consider requiring your tenants have their own renter's policy as a condition for leasing the property.
Also, remember that the coverages here are all still subject to the limits and deductibles stated in the policy. If it's been a while since you've had an insurance audit, give your insurance agent or broker a call to make sure you have the right levels of insurance in place.
Making the Right Decisions
This article has a lot of information to digest. Be sure to seek advice from an experienced insurance broker who knows your area and can help give you advice on the exact coverage you need. (Don't pay for coverage you don't need.)
If you have any questions about insurance or your current insurance policy, or would like a free insurance review, please call us at 877-576-5200.